Hiding From Andy Announce 3rd Album: You Can Go Home Tomorrow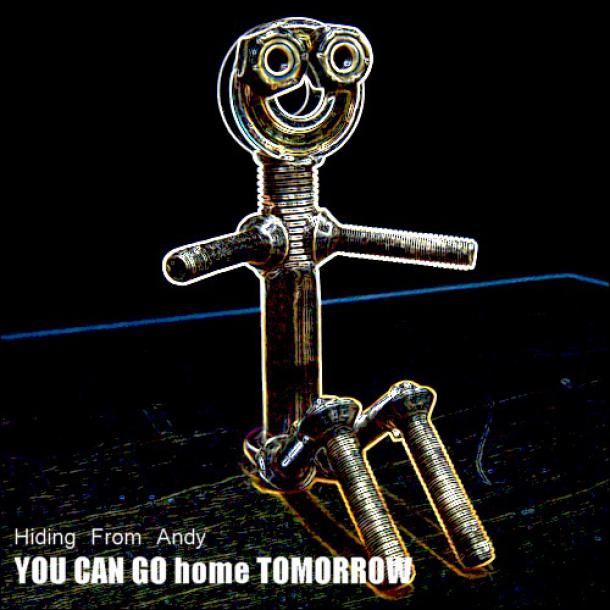 Perennial jamband, Hiding From Andy has announced plans to release its third studio album, You Can Go Home Tomorrow, due out in the Fall of 2012. The Philadelphia area groove-rock outfit crafts their most fun sonic experience to date, with 4 new songs and a classic, fan-favorite slated to appear on the EP. Recorded throughout 2012, and produced by the band itself, the album ranges in topics from finding the courage within, to giving deep thanks to loved ones. But all songs come wrapped in playful lyrics about bearded ladies and walking on the moon, and delivered with Hiding From Andy's signature, jammy good vibes.
You Can Go Home Tomorrow will be available digitally for free download at www.hidingfromandy.com, or limited CD editions can be picked up at shows.