Hot Sugar Reveals Unique Beatmaking Process
Submitted by mike on Tue, 11/23/2010 - 22:32
Dame Dash's Creative Control recently caught up with producer Nick Koenig, a.k.a. Hot Sugar, to document his unique process of making beats and capture his charmingly awkward sense of humor.  If you haven't checked out the premiere over at Prefix, click HERE to watch Koenig in action (and note that all the sounds used in this video were recorded live at this session.)  Hot Sugar is also releasing a new free mp3 for the song "F**kable" (Feat. Baghdaddy) off his forthcoming EP, Muscle Milk.  Stream or download it HERE and feel free to post and share both.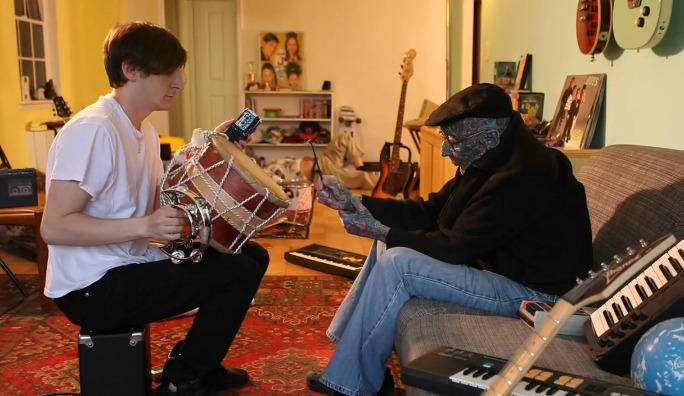 For the past several decades numerous musicians have created recordings using found audio.  It is usually done in a manner that highlights the unusual nature of the source. Koenig, on the other hand, manipulates his samples until they're tweaked beyond recognition.  For example, if one of his kick drums sounds like it came from a drum set, it's more likely to be the sound of a car running over a juicebox, if not a fire cracker pitched down and chopped up, etc.
Having mastered this experimental technique, Koenig has a nearly unlimited palette of sounds to work with and his beats cover a massive array of genres.  New track "F**kable" is a slice of oddball digital funk featuring the blue-eyed soul, come-hither vocals of Baghdaddy.  If you haven't heard Hot Sugar's previously released mp3's, "The Seagull" is a whimsical indie-pop nugget anchored by a music box melody and "Color Wars" pairs a mellow, head-nodding groove with the gritty crooning of The Roots/RJD2 collaborator Aaron Livingston.
All three tracks will appear on the Muscle Milk EP, which will be released for free online later this year.  Hot Sugar's debut full-length will be out next year and will feature some top secret surprise guests.  Stay tuned for more info!