Houston Rock Band Pale Sets Release of New CD
Submitted by mike on Mon, 04/18/2011 - 21:36
Houston-based rock quartet Pale, known for a blend of soaring melodies set against explosive, guitar-fueled choruses, is set to release their long-awaited new recording entitled IN THE TIME OF DANGEROUS MEN on June 21st. The new CD, which will be available via independent A-Blake Records, was produced by Steve Christensen (Destiny's Child, Clay Walker), who scored a Grammy last year for his work on Townes-A Tribute to Townes Van Zandt by Steve Earle.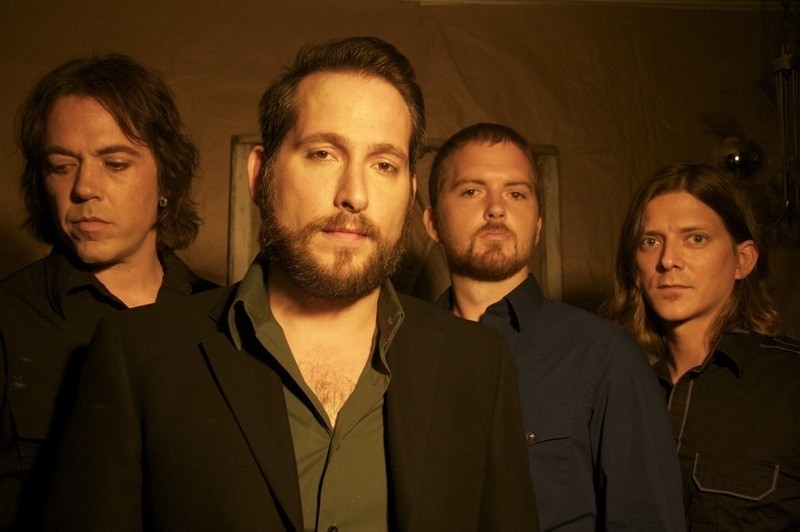 From "Bad Intel," the blistering opening track, to the atmospheric "Hushed Tones for Chosen Ones," IN THE TIME OF DANGEROUS MEN showcases the rock-solid songwriting that has been Pale's hallmark since the band formed nearly 10 years ago. "This band has finally got all the elements in place for something big," Artshound.com has touted of the group's new record.
IN THE TIME OF DANGEROUS MEN was recorded during a two-month period last year when the band was sequestered at their label's beach house in Crystal Beach, Texas. Pale, who have been compared favorably to Muse, Radiohead and even U2, emerged with 12 standout new songs and a renewed determination to bring their Brit-rock-influenced music to a wider audience.
Pale's big, dramatic sound is "as subtle as a freight train" as the repeating chorus from the pensive "Catastrophic Skies" implies. From deep, thought-provoking tracks like "Soon" and "My Final Warning" to the high-velocity rock of "Wolves Wait" and "Our Lone Star Shines," their homage to the great state of Texas, IN THE TIME OF DANGEROUS MEN showcases Pale's ability to write memorable songs. The driving "That Sinking Feeling," the first single from the new album, will be serviced to radio in the coming weeks.
The trademark emotive voice of Pale belongs to lead singer/guitarist and chief songwriter Calvin Stanley, who along with guitarist/ keyboardist Robb Moore, bassist Stephen Wesson and drummer Travis Middour quickly rose to the top of the Houston club scene and broadened their domain through impressive live performances on their own and as openers for acts as diverse as Depeche Mode, Roger Waters, Earshot and Blue October.
Pale's recording debut HERE was released in 2004to positive critical response. The six-song EP MANDATORY AMBULANCE followed in 2007, both produced by Lars Goransson (Fastball, the Cardigans, Blondie). The release of the new CD harkens to new opportunities to come. Michael Clark, writing in the Houston Chronicle, expounded, "Pale has the rock 'n' roll ideal: the moxie and evolving know-how to get noticed in a business that gives less and less opportunity to new talent," adding, "Pale is trying to find the rock 'n' roll spirit again."
That rock 'n roll spirit is particularly evident in the extraordinary video the band created for the epic track, "Catastrophic Skies." Enlisting the aid of director Sean Duke and Chase Rees of Think Big Productions as well as countless friends and local volunteers, the result is an opulent cinematic feast with the futuristic look of a Mad Max film set against a contemporary story line about independent music artists battling corporate greed. They even hosted a Hollywood-style premiere for the video at Houston's famed River Oaks Movie Theatre late last year. The song had once been under consideration for the soundtrack of the film Twilight: Eclipse.
"Pale's music inspires the dreamer in all of us," says Calvin Stanley. "I've had my head in the clouds since I was a kid, and I believe that everything is possible with this band. That kind of dreaming heart has really helped pull us through some difficult times."
Pale will hit the road this summer in support of IN THE TIME OF DANGEROUS MEN following a pre-release kick-off concert in their hometown of Houston.Live Pale appearances will be announced shortly.