Ian Tyson | 'Raven Singer' | CD Review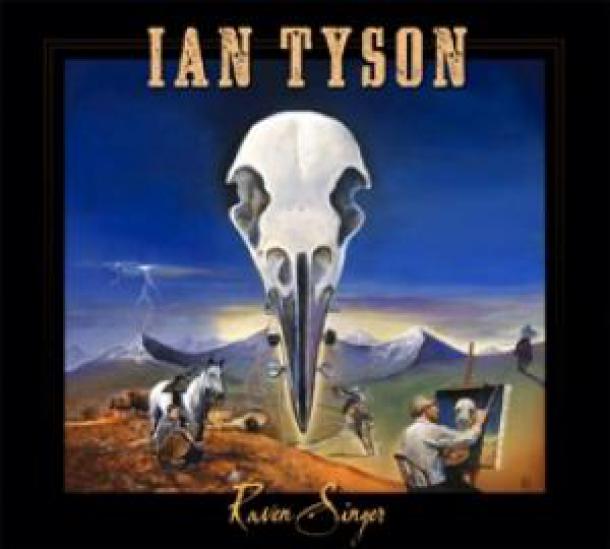 Ian Tyson is a cowboy, sure as Hell. And with Raven Singer, the 78-year-old songwriter's second album following a near-debilitating throat infection, he makes certain to remind his listeners of just that.
For the uninitiated, Tyson began his prolific career as one-half of the folk duo Ian & Sylvia in the early '60s, penning classic standards such as "Four Strong Winds" and establishing himself as a significant songwriting presence in the industry. Some years and nearly a dozen albums later, Ian & Sylvia disbanded, and Tyson returned to western Canada to pursue his first passion in ranching. Following a multiyear hiatus from recording, the cowboy-songwriter released a new-grown offering, Old Corrals & Sagebrush. The album marked the beginning of a three-plus decade solo career that, with the coming debut of Raven Singer, shows few signs of slowing.
Clearly, Ian Tyson remains dedicated to his music after all these years as he boasts the release of his fourteenth album for Stony Plain Records in Edmonton. Still, longevity does not necessarily dictate quality, and, in this particular case, the music in question must stand up to an impressive, sizable, and revered song backlog spanning generations.
First thing of note is that Raven Singer is not a product of the country-twang Tyson who pressed Old Corrals & Sagebrush (or any of the musician's numerous subsequent albums, for that matter). No, this collection of songs shows a more delicate, weathered side to the singer's persona – the result of age, travel, and plenty of scars from that long, long road of life.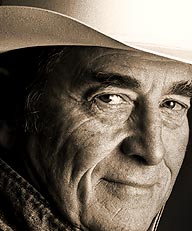 Despite the change in tone, Raven Singer is a cowboy's album at heart, steeped in Western tradition and narrated simply and honestly. Tyson plays around with his half-whisper, half-hoarse crackle throughout the album, offering a mostly subtle listen with some pepper sprinkled in for flavor. The singer's backers put forth a tight effort as well, offering strings, piano, and pipes to compliment Tyson's raspy croon. Songs like "Blueberry Susan" make up the collection's majority, showcasing Tyson's new, softer delivery in their tales of the hills and days gone by, while "Saddle Bronc Girl" and a rebooted "The Circle Is Through" promise that this cowboy hasn't quite lost his kick. All in all, the album reminds one of an old rancher strumming his guitar around the campfire, offering a jumping-off point for the young bucks to join in the story.
No doubt, Raven Singer is a crisp album with Canadiana tales abounding throughout. While casual listeners may not find the album quite as accessible as Tyson's earlier, more youthful offerings, fans of the true Western style will probably enjoy these stories from a venerable old cowboy who still plinks around on his battered six-string.
Ian Tyson's Raven Singer is scheduled for release on May 29, 2012 through Stony Plain Records.