Idan Raichel Project @ Boulder Theater
Submitted by mike on Tue, 04/06/2010 - 21:30
The Idan Raichel Project burst onto Israel's music scene in 2002, changing the face of Israeli popular music and offering a message of love and tolerance that resonated strongly in a region of the world where headlines are too often dominated by conflict. With an enchanting blend of African, Latin American, Caribbean and Middle Eastern sounds coupled with sophisticated production techniques and a spectacular live show, the Idan Raichel Project has become one of the most unexpected success stories in Israeli music history.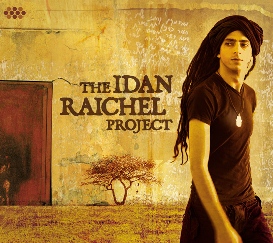 Known around the world, especially in circles of Jewish, Ethiopian and Israeli communities, the
Idan Raichel Project
regularly sells out concerts in large performance venues. Since the international release,
The Idan Raichel Project
has headlined at New York's prestigious Central Park SummerStage, the Kodak Theater in Los Angeles, the Sydney Opera House and performed across Europe as well as in Mexico City, Sydney, Hong Kong, New Delhi, Singapore, and Mumbai. Future touring plans include South Africa and South America. Wherever they perform,
The Project
unifies the audience in a celebration of that which is unique about the cultures of the world, as well as that in which we are all alike.
Saturday May 15, 2010
IDAN RAICHEL PROJECT
--
On Sale April 10
All Ages / General Admission: $36.00 / Reserved Tickets: $46.00 / Gold Circle: $56.00
Tickets will be on sale through the Boulder Theater box office
Phone: During box office hours 303-786-7030