Inaugural Freetown Produce Festival Celebrates Louisiana Culture
Submitted by Kid Logic on Tue, 02/19/2013 - 11:26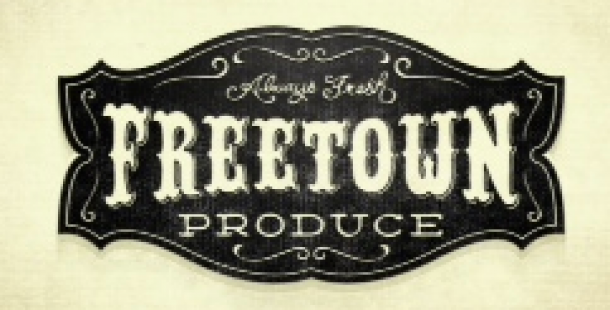 The inaugural Freetown Produce Festival has been confirmed for the weekend of March 22 - 24 at Jalopy in Brooklyn, New York.  Founded by Freetown Produce, a collective of musicians, dancers and cooks from Cajun country (Lafayette, LA and its surrounding prairie), the festival has a simple mission:  to share an authentic, interactive experience that seamlessly blends the music, dancing and cooking ingrained in the southwest Louisiana culture.
Much in the spirit of a cookout in the prairie, the Freetown Produce will feature simultaneous music, dancing, cooking, classes and workshops throughout Jalopy and the venue's outdoor space.  The festival is not exclusively Cajun and will highlight other influences important to the region, like honky tonk, swing, zydeco, old time, southern ballads, jazz and country.   (Tickets are reasonable:  a 3-day pass is $75, daily passes range from $15 - 37.50, and all include a blackpot dinner.)
In Cajun country, no one really cooks professionally, but everyone has a specialty. Beaux Bridge, Louisiana's Toby Rodriguez will be hosting daily, interactive culinary workshops in authentic Cajun cuisine.   Rodriguez is "an advocate of preserving and celebrating what's uniquely Cajun," says Anthony Bourdain, who featured the cook throughout the 'No Reservations' episode "Cajun Country."
The festival's main curators are the Revelers from Lafayette, LA, founding members of the Red Stick Ramblers and Pine Leaf Boys and featured on most seasons of Tremé.   The band will be leading workshops in Cajun traditions, Cajun guitar, swing and Cajun jams, and will be hosting a dance on Saturday night. 
"Bringing together our favorite things in this ideal context makes for one of the most fun weekends we could imagine," says Chas Justus of the Revelers.   
The initial lineup of musicians and instructors include members of The Revelers, Red Stick Ramblers (both featured in most seasons of Tremé and are organizers of the popular Blackpot Festival in Lafayette, LA), Pine Leaf Boys, the Stuart Brothers, Brain Cloud, Rosie Newton, Chris Eldridge of the Punch Brothers, Eamon O'Leary, dancers Kristin Andreassen and Rennie Elliot, with more to be announced soon.