Indie Folk-Rock Singer-Songwriter Collin Herring To Release New Album OCHO Today
Submitted by mike on Wed, 11/18/2009 - 02:32
Fort Worth-born singer-songwriter-guitarist Collin Herring will release today, Tuesday, November 17, his fourth distinctive album of originals that defy easy categorization, the sophisticated and haunting OCHO: eight songs with essences of rock, folk-rock and country in both the lyrics and instrumentation and subtle surprises in each.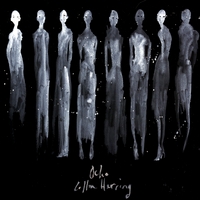 Herring and band play a series of shows to introduce the album to longtime fans and new listeners, starting with an in-store performance at Austin's Waterloo Records & Video on the day of release.
From the first track to the last — including "Young Ones," "Seemed to Be," "Little Aches" and "Nothing's Wrong" — Herring engages audience attention with the twang of his vocals, the mix of contemporary and traditional in electric and steel guitars, lyrics that lament love with modern insight rather than tears, and wry twists that add texture and mystery.
"I wanted it to sound like I'm just sitting in my living room," says Herring about OCHO. "I wanted something haunting and organic. It's not country. It's not rock 'n' roll. It's just Collin Herring. It's music the way I wrote it."
On the album with Herring, who moved to Austin a year ago, are Centro-matic's Will Johnson (backup vocals, guitar), Monahans members Roberto Sanchez (percussion) and Britton Beisenherz (bass), and Keith Hanna (bass) — and, as he's done on his son's previous three records, Herring's father, Ben Roi Herring, contributed pedal steel, keyboards and harmony vocals. It was tracked at Beisenherz's Ramble Creek Studio in Austin and produced by Johnson.
Herring's first three albums — AVOIDING THE CIRCUS (2002), THE OTHER SIDE OF KINDNESS (2005) and PAST LIFE CRASHING (2008) — earned awards and comparison to a number of other indie genre-benders including Alejandro Escovedo and Drive-By Truckers.
Upcoming shows include:
November 17, Waterloo Records & Video, Austin
November 26, The Moon Bar, Fort Worth
November 28, The Ghost Room, Austin
December 12, Jake's Back Room, Lubbock
December 16, Mohawk, Austin