Infantree Instigate Cockfight in "Mourning Glory"
Submitted by mike on Tue, 11/16/2010 - 01:54
Three-fourths of California quartet Infantree may still be under 21, but with their startlingly sophisticated songwriting chops and lush vocal harmonies the young musicians are already composing timeless music.  Signed to Vapor Records (Jonathan Richman, Everest, Tegan & Sara), the prolific band has released both an EP and a full-length this year.  The latter of which, titled Would Work, will be re-released in early March with extra tracks and a bonus disc of video content.  Neil Young also invited the guys to perform at this year's Bridge School Benefit alongside artists like Elvis Costello, Emmylou Harris, Modest Mouse, and Grizzly Bear.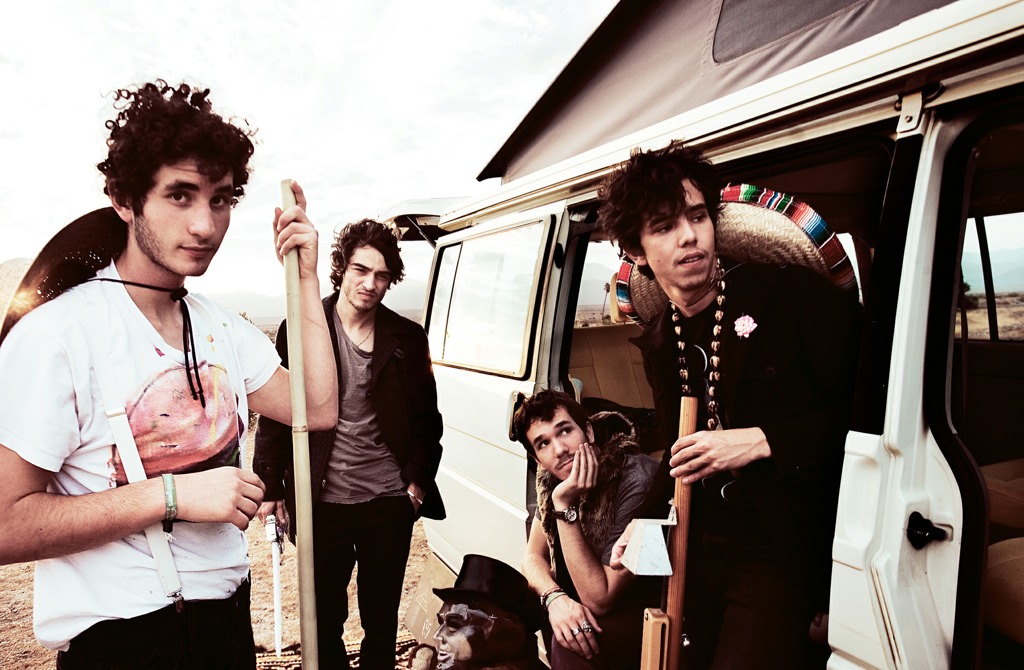 With three songwriting members that take turns on lead vocals, Infantree have no true frontman.  As a result, their highly collaborative approach creates a unique chemistry and the details of each of their songs are masterfully tailored.  It also allows for a diverse set of influences to find their way into the band's music.  The band weaves in sun-soaked Americana, intricate baroque pop, dreamy psychedelia, and infectious Spanish melodies, to name a few.
The group has made a video for Would Work track "Mourning Glory."  The song slyly and seamlessly shifts between a forlorn, banjo-driven section and a wistful Latin-flavored groove.  If you haven't seen the video yet, click HERE to watch the boys don chicken suits and duke it out in a human cockfight.
Infantree's attention to detail covers all aspects of the band, from consistently churning out charming videos for their songs to the band name itself.  The guys explain the metaphor behind the name "Infantree" in their own words here:
"Trees are carbon dioxide reducing, erosion preventing, oxygen producing, majestic, and sturdy life-forms that grow with their environment - not in spite of it (like industrial-age humans). Infantree is a symbol for growth. Whether it be intellectual, spiritual, physical, or emotional; growth is growth. If left unchecked, exponential growth could devour prosperity as we know it. Only when it's applied within a means does growth reach it's true potential of ceaseless sustanability. Infantree applies this method by way of harmony, like-mindedness, and an articulation of each indvidual's role/capacity as a musician/human-being. At the same time the use of childlike reckless abandon seems key to wading through the water-mark left by the mainstream mindset. This dynamic has helped the members of Infantree to spread their roots as friends while simultaneously growing as a band."