Introducing the Cosmic Charlie Shop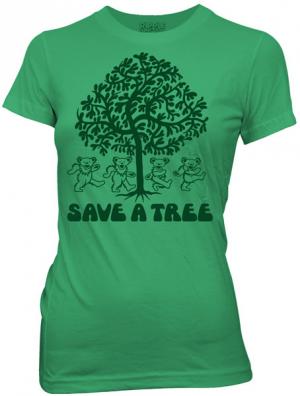 Step right in line with the "dancing" bears when you pick out the latest tees, accessories, and more from our Cosmic Charlie collection featuring the Dead's most iconic imagery and sounds. Whether you are looking to outfit the young 'head in your house, wear your pride with a license plate or sterling silver ring, the boutique is currently brimming with all the beary best.
Make your mother earth proud with this trendy "Save A Tree" dancing bears tee. Slim fitted torso with scoop neckline and short sleeves. Felted raised screenprint feels fuzzy & fun.