Jacob Jeffries Band's 'Tell Me Secrets' is in stores now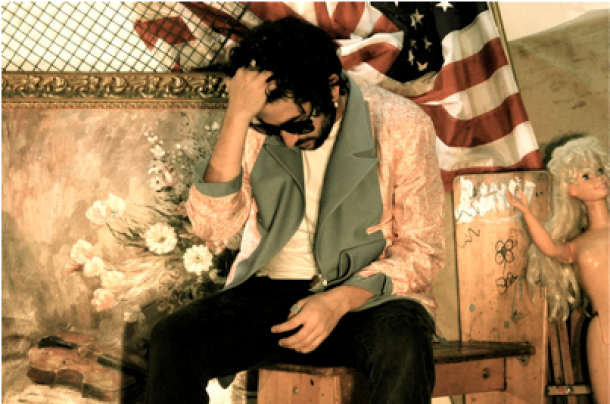 South Florida's resident pop rockers, the Jacob Jeffries Band,have premiered the official music video for their new single, "Suffocate My Heart" today on MTV Buzzworthy. Check it out here. The band released their fourth studio album, Tell Me Secrets on May 18th. Once south Florida's best-kept secret, the Jacob Jeffries Band is now breaking into the scene with widespread accolades about the band's piano-driven rock. With its unique blend of explosive energy and soulful songwriting, Jacob Jeffries' music captures the best of influences Ben Folds, Gavin DeGraw, Jason Mraz and Tom Petty. Check out the acoustic version of "Suffocate My Heart" on Dianna Agron of GLEE's "You Me & Charlie" blog here.  
When asked about the making of the music video, Jacob Jeffries says, "'Suffocate My Heart' is a fun song. Its melody and bounce just make you smile. So coming up with the idea for the video was simple - make it colorful, make it quirky and make people smile."
Since the band's formation in 2006, the Jacob Jeffries Band, consisting of Jacob Jeffries (vocals, piano), Jimmy Powers (electric guitar, backing vocals) and Eric Jackowitz (drums, backing vocals), has garnered widespread critical acclaim. Highlights include winning the 2011 Nationals Singer Songwriter Shootout (previous winners include John Mayer and The Indigo Girls), being named "Best Live Band & Best New Release" by the Broward-Palm Beach and Miami New Times and winning the Florida Grammy Showcase.  The band has recently caught the attention of renowned musicians Chris Carrabba of Dashboard Confessional, who called Jacob "incredible" in a recent interview, and Sara Bareilles, who praised the band on her twitter for their cover video of her song, "Uncharted."  
The Jacob Jeffries band has played alongside notable artists including Eric Hutchinson, Sugar Ray, Tim Reynolds, Gin Blossoms and The Click Five, earning a contract with Warner Chappell Publishing and an endorsement from Baldwin Pianos/Gibson Guitar. Following the May 18th release of Tell Me Secrets the band has been busy touring the US, and will be playing a July 4th show alongside Sister Hazel.