Jake Hertzog Trio Saturday September 11th Midnight Set at Iridium Jazz Club
Submitted by press on Wed, 09/08/2010 - 22:24
Guitar Player Magazine is calling him "…the blazing wunderkind." The Boston Phoenix has declared him "...the WOW! factor." Award-winning jazz guitarist and composer, Jake Hertzog, is making it big in New York City. Jake's second studio album,Patterns (Buckyball, 2010), is Guitar Player Magazine's Editor's Pick. As a monthly contributor to Guitar Player's 'Lessons' section under the alias Hey Jazz Guy, Jake has been coined as the Jazz ambassador to the non-jazz world.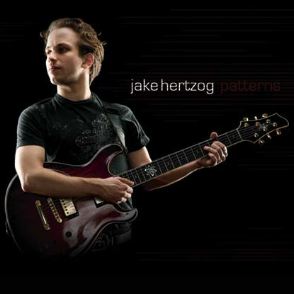 Jake's debut album, Chromatosphere (That's Out Music, 2009), brought him critical acclaim including a five page interview in Guitar Player Magazine (June 2009)highlighting his unique technique and approach to modern jazz guitar. Both albums, recorded and produced by Grammy Award-winner, Joshua Paul Thompson.
Furthermore, he served as musical director and lead guitarist for Nickelodeon's The Naked Brothers Band stars, Nat and Alex Wolff. They have concluded two national tours and have performed on national television shows including Good Morning America, The View, Nickelodeon Kids Choice Awards, The Today Show and many others.
Past achievements include winning the Grand Prize in 2006 for the Montreux Jazz Guitar Competition in Switzerland. In the festivals 44-year history, he holds title at 20 years old as the youngest ever prize winner. He was invited back in 2007 to showcase his original music in the Montreux Jazz Festival. Jake is an Alum of the prestigious Berklee College of Music and recipient of several performance scholarships.
Jake Hertzog Trio  
Saturday September 11th | Midnight Set
Jake Hertzog - guitar
Harvie S- bass
Victor Jones - drums
Iridium Jazz Club | 51st and Broadway