Jam In the Dam 2012 Festival Announced
Submitted by press on Fri, 03/18/2011 - 03:04
All Good and Vision International present the return of Jam in the Dam: a multi-day, multi-room extravaganza held at the legendary Melkweg in Amsterdam, The Netherlands on March 14, 15 and 16, 2012.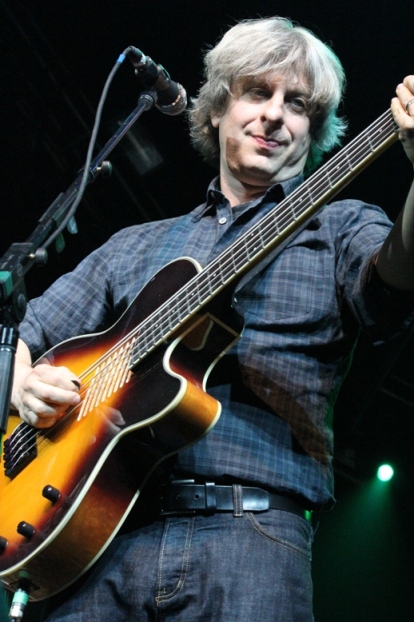 Celebrating music in an intimate atmosphere, the sixth edition of Jam in the Dam features the music of moe., Mike Gordon (of Phish), Dark Star Orchestra (continuing the Grateful Dead concert experience) , Lotus and Keller Williams. Each artist will play extended sets all three nights in one of the two concert halls, all under one roof.  With this conjunction of musical stars, mind-blowing collaborations are just the beginning.
The music runs from 8:00 pm to 2:30 am.  This schedule allows fans to enjoy the wonders of Amsterdam by day and rock out by night. The city's rich cultural offerings include famous museums and art galleries such as the Van Gogh and Rijksmuseum; cozy pubs and café terraces; open-air markets and trendy boutiques; and of course the legendary coffee shops. This unique opportunity to combine the exploration of a world-class European city with the expansion of musical horizons is what makes Jam in the Dam an experience not to be missed.
Tickets are available starting March 24 at http://jaminthedam.missiontix.com at $225 Early Bird pricing, saving $60 off of the gate. In Europe, tickets will go on sale soon at http://www.ticketmaster.nl, and will be priced at 170 Euro for Early Bird.  Single night tickets are available in Europe for 60 Euro.
Travel packages including special perks will be available from CID Entertainment, including options for installment payments. Complete Jam in the Dam festival information and travel support is available online:
http://www.JamInTheDam.com - Official Website
http://www.facebook.com/JamInTheDam - Official Facebook Page