Jammin' With Rex: Dec. 13th Party with Grace Potter & The Nocturnals
Join us on Sunday, December 13th: Meet Grace Potter and The Nocturnals at a pre-concert party and enjoy their music at The Fillmore in San Francisco.  Our party will feature a special beer tasting compliments of San Francisco's Magnolia Brewery.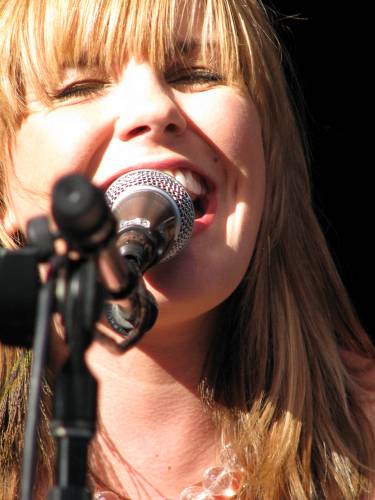 Now through December: Grateful Graphics will contribute to Rex $2 of every website purchase.
Purchase the special Rex Foundation 25th Anniversary Poster designed by Stanley Mouse as a gift for yourself or others.
As to direct contributions, consider Jammin' with Rex: Make a Gift ~ Get a Gift, where with your contribution of $25 you can choose either some delicious Rex Jam - a jar of organic strawberry spread made by Sweet Creek Foods or the 3-disc Jerry Jams-Jerry Cares CD.
Just as with the Rex Community Caravan that we started a few years ago to encourage contributions of $5 or more, we hope Jammin' with Rex is another way you can enjoy helping fund more and more programs like those receiving our recent grants.
It is because of the generous support you have provided these last eight years of renewal that the Rex Foundation has been able to distribute just over $1.1 million in seed grants to over 200 programs, now totaling $8.5 million in grants to over 1,000 programs across the U.S. and internationally since our inception in 1983.  Your support also enables us to produce events and create The World As It Could Be Human Rights Education Project .  This demonstrates the power of grassroots giving in every dimension - your contribution dollars, whether $5, $50, $500 or more, add up quickly to connect us as a philanthropic community, making a positive difference in many ways.