Jann Klose Spring & Summer 2010 Dates
Submitted by press on Mon, 04/26/2010 - 22:26
Jann Klose's new album, REVERIE, covers as much musical, sonic and emotional ground as Jann has himself.  Now living in the Bronx, New York, one of the most culturally diverse communities on earth, he has lived in distinctively unique parts of the planet.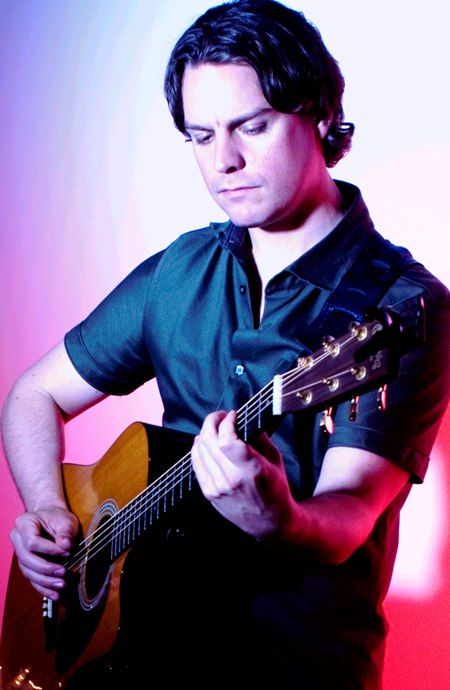 Born in Mannheim, Germany, his family relocated to Nairobi, Kenya, when he was less than a year old. "Eastern Africa was full of impressions.  Because of my parents' interest in travel, I experienced African culture first-hand at a very young age. Seeing and hearing African performers and their natural gift for song and dance had a strong impact on me." A few years later, Jann and his family moved to Johannesburg, South Africa, "I remember my father taking us to a musical that I loved, called 'The Warrior,' starring the late Margaret Singana, who was very popular at that time in South Africa."
For Jann, coming of age involved learning to understand human struggle in direct relationship to Africa and her people; shortly after Jann returned to Germany, Apartheid crumbled in South Africa.  At age 16, Jann was on the move again, this time to Cleveland, Ohio, where he attended high school as an exchange student and immersed himself in Cleveland's burgeoning music scene.
He returned to Germany, to fulfill mandatory civil service, and then relocated to North East Ohio, where he studied voice with Emmy winner David Gooding, sang in the Cleveland Opera Chorus, and released two CDs on local label G21 Records (1997's ENOUGH SAID and 1999's THE STRANGEST THING).
In 2000, Jann moved to New York City, "After living in so many places, I felt like I came home to the world from the moment I arrived."  NYC offers a smorgasbord of arts, and Jann responded by going to every singing and acting audition he could attend.  Within a few months, he found work in the cast of the Broadway national touring company of JEKYLL & HYDE, and thereafter in the cast of the European tour of JESUS CHRIST SUPERSTAR.
Upon his return to the New York City pavements, he committed himself to his career as a singer/songwriter, recording BLACK BOX, a 2003 EP, which net him favorable reviews and career step-ups in touring. In 2005, Jann performed his music in MOONLIGHT INTERIOR, a movement theatre production directed by Yo-el Cassell, that had a brief, sold-out Off-Broadway run.
Jann and his band continued touring, playing over 250 shows in 10 U.S. States as well as Germany; licensing songs from BLACK BOX to the movie, DEAD BROKE, on Warner Bros Home DVD; compilation discs in overseas markets: PRAMBORS HITS 3 in Indonesia; and on car maker SAAB's 60th anniversary CD in France.
After a 2005 digital release, LIVE AT THE BITTER END, NYC, Jann focused on recording a new full-length album. In addition to using monies collected from performance and licensing fees, he asked fans for a little help, "Using PBS as an example, I gave out autographed CDs and held private concerts for donors."
Music industry folks also believed in Jann's talent. Rob Grenoble, who runs premiere recording studio Water Music in Hoboken, NJ, "made it work" financially and time-wise in scheduling recording dates between May and August 2007.  Producer Stewart Lerman (The Roches, Loudon Wainwright III, Dar Williams, and films THE AVIATOR and THE LIFE AQUATIC) produced and mixed "Hold Me Down," "Beautiful Dream," "Give in to This Life," and mixed "Doing Time" on REVERIE.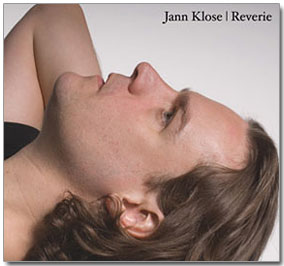 Both Lerman and Grenoble had enough faith in Jann's discipline and musical abilities to encourage him to produce much of the album himself.  Jann tapped Water Music engineer James Frazee to run the board, mix, and offer critical feedback.  Dominick Maita (Fall Out Boy, Bryan Ferry, Plain White T's) mastered the album.
Jann collaborated extensively with Lerman and his band mates Chris Marolf (upright bass), Lars Potteiger (keys, accordion), Patrick Carmichael (drums) and Leah Potteiger (violin) on arrangements.  Additional musicians on the album include:  Pedro da Silva (Portuguese guitar), Megan Marolf (oboe), Ryan Scott (electric guitar), Dan Brantigan (trumpet, flugelhorn) and Doug Hinrichs (percussion).
Jann continues to grow as an artist.  "Last year I wrote a piece for tenor and baritone for my sister's wedding.  Art is about appreciating other people's sense of self-expression; this observation inspires me to let my own imagination run free."
Upcoming Jann Klose Tour Dates:
April 28     Therese's Living Room Concert Series          Youngstown, OH
April 29     11 PM EST Steve and Johnnie, WGN           Chicago, IL
April 30     The Skokie Theatre w/ Anne Harris             Skokie, IL
May 1        The Strutt w/ Micaela Kingslight                  Kalamazoo, MI
May 2        Haiti Benefit Concert at Rolling Plains UMC     Zanesville, OH
May 14      Audio Media Solutions w/ Shawn Phillips        East Hartford, CT
May 25      The Cavern Club (IPO Festival)                     Liverpool, UK
May 26      The Musician w/ Martin Harley                     Leicester, UK
May 27      Rock'n'Roll Fantasy Camp                            London, UK
May 27      TBA    w/ Robert Carl Blank                         London, UK
May 28      Riga Music Bar w/ Robert Carl Blank               Essex, UK
May 29      CB2 w/ Robert Carl Blank                            Cambridge, UK
May 30      The Yardbird w/ Robert Carl Blank               Birmingham, UK
June 1       The Cavern Club (IPO Festival)                     Liverpool, UK
June 9       Kulturpalast Linden                                    Hannover, Germany
June 10     Big Buttinsky                                            Osnabrück, Germany
Jun 11       Jazzkeller                                                  Krefeld, Germany
June 12     Prinzenbar                                                Hamburg, Germany
June 27     Sellersville Theater w/ Melissa Ferrick             Sellersville, PA
July 8         On the Rocks Off Cruise w/Antigone Rising    New York, NY
August 15  Corn Festival                                             Beacon, NY