Jason Bonham's Led Zeppelin Experience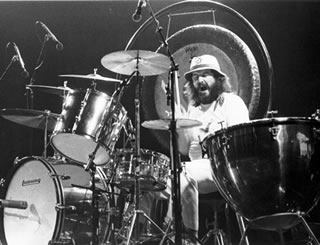 JASON BONHAM'S LED ZEPPELIN EXPERIENCE celebrates the life and music of his father--the legendary Led Zeppelin drummer John Bonham. While BONHAM and his band--guitarist TONY CATANIA, vocalist JAMES DYLAN, bassist MICHAEL DEVIN and keyboardist/pedal-steel guitarist STEPHEN LEBLANC--rock through Led Zeppelin's hallowed catalog (see the set list below), a state-of-the-art sound system and light show brings their live performance onstage to an atmospheric level creating a stunning multimedia concert. As giant screens display art and BONHAM's own historical video footage and photos set the mood. The band's powerful live performance takes concert-goers through a personal journey of JASON's past--in commemoration of his father--with the unforgettable blues-rock of Led Zeppelin.
--
JASON BONHAM'S LED ZEPPELIN EXPERIENCE will be in the NY/NJ area Wednesday, Nov. 3 at the Count Basie Theater in Red Bank, NJ, Thursday, Nov. 4 at the Bergen PAC in Englewood, NJ and Monday, Nov. 8 at Best Buy Theater in New York City.