Jason Isbell & The 400 Unit @ The Fox Theater | 1/5/12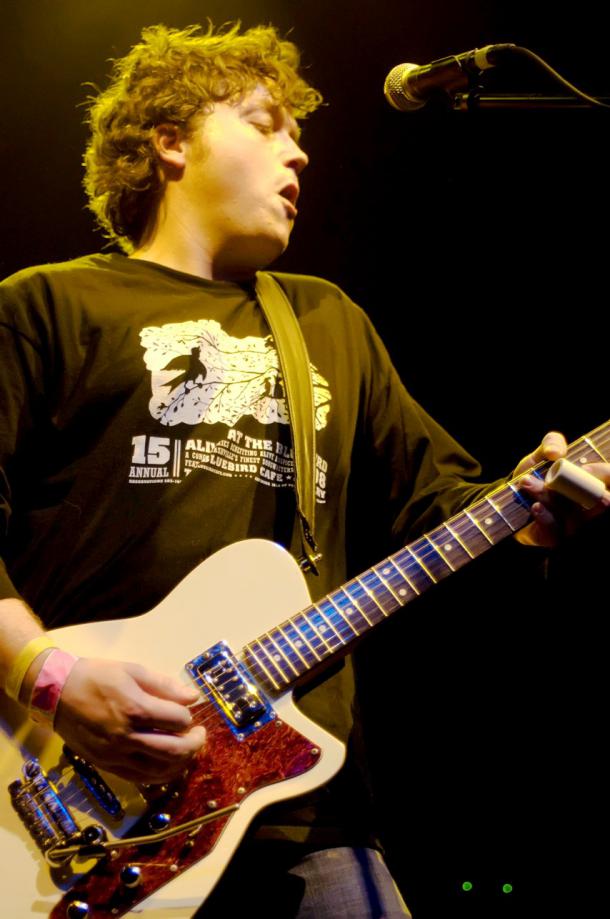 Z2 Entertainment is proud to present Jason Isbell and The 400 Unit at the Fox Theatre on Thursday, January 5th.  Tickets go on sale Friday, November 18th for $17.00 in advance and $20.00 day of show.
Jason Isbell's most recent album, released is April, is entitled "Here We Rest." The first motto of Jason Isbell's home state got changed in the early part of last century to a Latin phrase that translates to "we dare defend our rights". What starts out as peaceful idyll descends into a defensive posture with the threat of bellicosity just beneath the surface. That's what tough times will do to a people.
Jason Isbell's home is northern Alabama, a region that has been hit especially hard in the recent economic downturn. "The mood here has darkened considerably," says Jason. "There is a real culture around Muscle Shoals, Florence and Sheffield of family, of people taking care of their own. When people lose their ability to do that, their sense of self dissolves. It has a devastating effect on personal relationships, and mine were not immune."
As with the last album, the 400 Unit shines. Keyboard player Derry deBorja, guitarist Browan Lollar, bassist Jimbo Hart and drummer Chad Gamble play with either the ferocity or subtlety that the songs call for. Having played over four hundred shows together as a band have given Jason and the guys an innate sense of one another.
The original state motto was written by Alexander Beaufort Meek in his 1842 essay outlining the history of the state. The last lines of that history say: "We have shown the condition and character of our population; the Red Sea of trials and suffering through which they had to pass; the fragile bark that floated in triumph through the perils of the tide….From such rude and troublous beginnings, the present population of Alabama, acquired the right to say, 'Here we rest!'
The times are indeed rude and troublous again in Alabama, and Jason Isbell's inspired album offers both documentation and the same fervent hope that his people will find their rest.
--
Thursday, January 5th, 2012
Doors:  7:30 pm
Show Time:  8:00 pm