Jazz Appreciation Series Features Tyner, Frisell, Smith & Scofield
Submitted by press on Sat, 02/14/2009 - 23:21
Brilliant "sheets of sound" pianist, member of legendary John Coltrane Quartet.
Boulder Theater and Jazz89 KUVO present the Jazz Appreciation Series in celebration of April Jazz Appreciation Month with Dr. Lonnie Smith Trio, Bill Frisell Trio featuring Rudy Royston and Tony Scherr, McCoy Tyner and John Scofield's Piety Street Band featuring George Porter Jr., Jon Cleary and Ricky Fataar.
It is not an overstatement to say that modern jazz has been shaped by the music of McCoy Tyner. His blues-based piano style, replete with sophisticated chords and an explosively percussive left hand has transcended conventional styles to become one of the most identifiable sounds in improvised music. His harmonic contributions and dramatic rhythmic devices form the vocabulary of a majority of jazz pianists.
At 17 he began a career-changing relationship with Miles Davis' sideman saxophonist John Coltrane. Tyner joined Coltrane for the classic album My Favorite Things (1960), and remained at the core of what became one of the most seminal groups in jazz history, The John Coltrane Quartet. The band, which also included drummer Elvin Jones and bassist Jimmy Garrison, had an extraordinary chemistry, fostered in part by Tyner's almost familial relationship with Coltrane.
In 1965 Tyner broke out as a leader and has since released nearly 80 albums under his name, earned four Grammys and was awarded Jazz Master from the National Endowment for the Arts in 2002. He continues to leave his mark on generations of improvisers, and yet remains a disarmingly modest and spiritually directed man.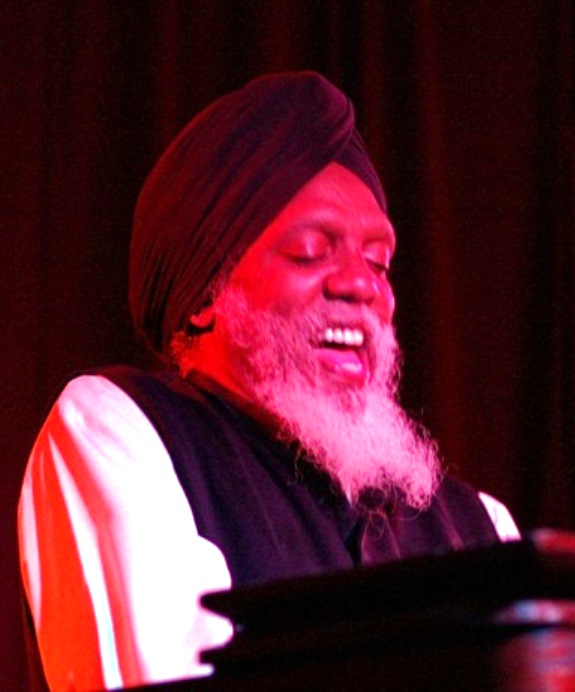 Dr. Lonnie Smith is an authentic Master of the Hammond B3 organ. For over five decades he has furthered the sound of Jazz Organ, created a worldwide fan-base, and revealed his musical talents on over seventy albums. Today, his name is truly synonymous with the instrument. Lonnie Smith has consistently been a leading force in jazz since 1969 when critics for Downbeat magazine hailed him as 'Top Organist of 1969.' More recently he has been selected as 'Organ Keyboardist of the Year' by The Jazz Journalist Association in 2003, 2004 and 2005.
Guitarist, composer and band leader Bill Frisell explores the musical possibilities of his own multi-faceted compositions and time-honored jazz and folk songs with this ever-evolving constellation of extraordinary musicians. Bill Frisell Trio features Denver-raised percussionist Rudy Royston and bassist Tony Scherr.
John Scofield's Piety Street Band features John Scofield (guitar), Jon Cleary (keyboards) George Porter Jr. (bass) and Ricky Fataar (drums). In introducing this all new group for 2009, John forges a connection from jazz to blues to gospel. "I've always wanted to record and tour a blues project...that's where I started as a guitarist and I'm feeling that music more than ever of late. My jazz is funky, my funk is jazzy and R&B flavors run through it. I'm just shifting the balance for this one and I am really excited to be making music with Jon Cleary (Boonie Raitt), the legendary George Porter, Jr. (The Meters) and Ricky Fataar (Bonnie Raitt, Beach Boys)."  Inspired by the songs of Thomas A. Dorsey and Mahalia Jackson, John Scofield's Piety Street Band has all the swing and blues needed to finally make a real jazz/funk fusion project.
An Evening with McCOY TYNER @ the Boulder Theater
Tuesday, April 28
doors: 6:30pm, show: 7:30pm
Reserved=$38.00, GA seated=$29.50
An Evening with the DR. LONNIE SMITH TRIO @ the Boulder Theater
Wednesday, April 1
doors: 7:00pm, show: 8:00pm
Reserved=$34.50, GA seated=$29.00 / 21+
An Evening with the BILL FRISELL TRIO @ the Boulder Theater
ft. Rudy Royston & Tony Scherr
Tuesday, April 7
doors: 6:30pm, show: 7:30pm
Reserved=$32.00, GA seated=$25.00 / All Ages
An Evening with the JOHN SCOFIELD'S PIETY STREET BAND @ the Boulder Theater
ft. George Porter Jr., Jon Cleary & Ricky Fataar
Wednesday, April 29
doors: 7:00pm, show: 8:00pm
GA / 21+ / $34.00
Tickets sold separately to each show