Jazz Guitarist Jake Hertzog tours Midwest
Submitted by press on Tue, 05/04/2010 - 22:23
It's almost safe to say that this sounds like nothing you've heard before.  To say that Hertzog is a shredder that can't be stopped is just to get the conversation started.  Playing somewhere between jazz and rock, this is what "Metal Machine Music"  might have sounded like if Lou Reed had intended it to be something more than a pile of shit to get him out of his contract.  Wanna hear young Al DiMeola on speed?  What else can I say?  This is the guitar record you play when you absolutely, positively need to have your mind melted.  Yngwie Malmsteen and Charlie Christian rolled into one, all this kid has to do is not run so fast that he trips over himself and the world will be his oyster.  Hot stuff for shredder ears.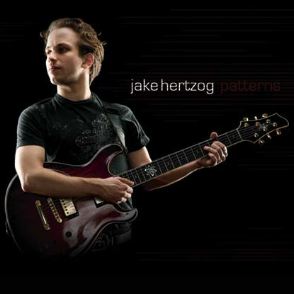 Guitar Player Magazine is calling him "…the blazing wunderkind." The Boston Phoenix has declared him "...the WOW! factor." Award-winning jazz guitarist and composer, Jake Hertzog, is making it big in New York City. Jake's second studio album, Patterns, just released this April 2010, is already Guitar Player Magazine's Editor's Pick. Jake is a monthly contributor to GP Magazine's 'Lessons' section under the alias Hey Jazz Guy and has been coined as the Jazz ambassador to the non-jazz world.
Jake's debut album, Chromatosphere (2009), brought him critical acclaim including a five page interview in Guitar Player Magazine (June 2009) highlighting his unique technique and approach to modern jazz guitar. Both albums, recorded and produced by Grammy Award-winner, Joshua Paul Thompson.
Furthermore, he stands as musical director and lead guitarist for Nickelodeon's The Naked Brothers Band stars, Nat and Alex Wolff. They have concluded two national tours and have performed on national television shows including Good Morning America, The View, Nickelodeon Kids Choice Awards, The Today Show and many others.
Past achievements include winning the Grand Prize in 2006 for the Montreux Jazz Guitar Competition in Switzerland. In the festivals 44-year history, he holds title at 20 years old as the youngest ever prize winner. He was invited back in 2007 to showcase his original music in the Montreux Jazz Festival. Jake is an Alum of the prestigious Berklee College of Music and recipient of several performance scholarships.
Tour Dates:
Saturday, May 29, 2010
The Jazz Kitchen - Indianapolis, IN
http://www.thejazzkitchen.com
7:00-10:00pm
$18
Sunday, May 30, 2010
Nighttown - Cleveland, OH
http://www.nighttowncleveland.com
7:00pm & 8:30pm
$15/each
Tuesday, June 1, 2010
The Iron Post - Champaign/Urbana, IL
http://www.theironpost.com
7:00pm
$8
June 1 from 2-4pm
Free Clinic @ University Laboratory High School Music Room
Open to public
Wednesday, June 2, 2010
The Iron Post - Champaign/Urbana, IL
http://www.theironpost.com
7:00pm
$8