Jazz Museum Events: Oct. 14-17, 2008
Submitted by press on Mon, 10/13/2008 - 18:35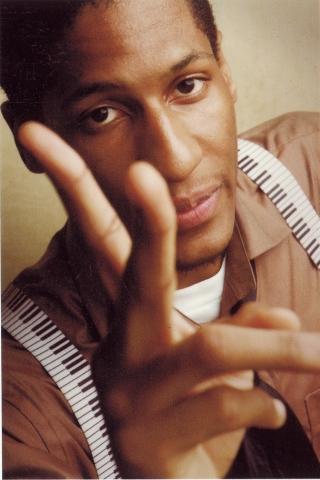 The National Jazz Museum in Harlem begins the week on Tuesday with an analysis and listening session on Jazz in Europe and Australia, and ends with a live performance by the exciting young jazz pianist and recent Juilliard Jazz program graduate Jonathan Batiste on Friday. Between those two events, join us on Thursday night, which brings WBGO and Sirius Satellite Radio jazz host Rhonda Hamilton to the Harlem School of the Arts (new series location) for a Harlem Speaks talk. For those in the tri-state New York area, come meet the person behind the voice you've heard all these years.
 
We invite you to attend as many of our events this week as you can, to enhance your grasp of the international influence of this music, join in conversation with a noted jazz host on the current scene, and experience a live trio of young musicians pointing the way toward its future.
                    
Tuesday, October 14, 2008

Jazz for Curious Listeners
Jazz Around the World: Europe and Australia
7:00 – 8:30pm
Location: NJMIH Visitors Center
(104 E. 126th Street, Suite 2C)
FREE | register online
Instructor: Loren Schoenberg
 
Jazz has been accorded a level of respect and admiration in Europe since the 1930s rivaling the reception to jazz found anywhere, including the U.S. That's why some black American jazz musicians became expatriates to Europe: they so appreciated the social acceptance of the music there as well as being treated with a human dignity all-too-rare because of racism at home. Saxophonists Don Byas, Dexter Gordon and Johnny Griffin are just three examples of musicians who found life in the Old World more amenable than in the New World.
 
What is it about the European understanding of the role of art in culture and society that led to an even higher appreciation of jazz there than in the native land of the music's origins? What European and Australian musicians have made a mark on jazz in the past? Of course, the beloved British jazz pianist George Shearing readily comes to mind, but who are the others? Even now there are musicians making a mark, such as Perth, Australian saxophonist Troy Roberts, a semi-finalist in the Thelonious Monk International Jazz Saxophone Competition.
 
Then there are those attempts to combine elements from the European concert tradition and American jazz, some more successful than others. These and related topics are fodder for exploration, especially if you bring some thoughts, questions and insights of your own.
 
This is Jazz for Curious Listeners, so we welcome your input. See you there.

Thursday, October 16, 2008

HARLEM SPEAKS
6:30pm
Rhonda Hamilton, jazz broadcaster, WBGO
Location: Harlem School of the Arts
(645 St. Nicholas Avenue, off 141st street)
FREE | Reservations: 212-348-8300
 
Please note our new location this month.

Rhonda Hamilton, a native New Yorker, is the host and producer of a popular jazz program which airs weekdays, 10AM - 2PM, on WBGO/Jazz 88FM in Newark, NJ.
 
In 1976, Ms. Hamilton graduated from Boston University's School of Public Communication, receiving a B.S. in Broadcasting and Film. She also studied acting at the Actor's Studio in Boston. She began her career in radio in 1975 as a jazz announcer/producer at WBUR-FM in Boston. She later became the music director for WBUR. At WBZ-TV in Boston, she worked as a music reviewer and commentator on the public affairs program, "Mzizi Roots."
Returning to the New York/New Jersey metropolitan area in March 1979, Ms. Hamilton came to WBGO at the station's inception and has played a key role in making Jazz 88 one of the finest and most listened to jazz stations in the world. In 1979 and 1980, she won the New York Jazz Award for Best Jazz DJ "in appreciation of a major contribution to the cultural life of our region."
 
In 1995 she was recognized "for her achievements in the world of jazz" as the recipient of The Ladies in Jazz Award from Mayor Giuliani of New York and the Harlem Chamber of Commerce.
Ms. Hamiton's work has taken her to three continents. In 1984 she was invited to attend the first Senegalese Festival of Jazz and African Music. While in Dakar, Senegal, Ms. Hamilton was interviewed as a featured guest on a national TV news program. In 1985 she was invited to Europe by the Danish Tourist Board to document the Scandinavian jazz scene. After traveling to Brazil, Ms. Hamilton exposed the American public to various aspects of Brazilian culture - music, dance, film, food, religion, etc. - when she hosted a series of 36 programs called "Brazil/New York" which aired on WNYC-TV in 1985 and 1986.
In addition to her work at WBGO, Ms. Hamilton also does commercial and industrial voice-overs and is often called upon to host/narrate film, video and radio productions for such organizations as WNET-TV PBS/Channel 13 in New York, National Public Radio, Columbia Records and Japan Television NHK. She was the host of the nationally syndicated radio series "Big Apple Jazz", "American Women in Jazz" and "The Voices of Jazz," which she also co-produced.
Ms. Hamilton frequently hosts special music and cultural events in such historic places as the Apollo Theater, Carnegie Hall, Lincoln Center, the Beacon Theater and the Brooklyn Academy of Music. In 1993 she produced and moderated a Symposium on Women in Jazz for the Newark Jazz Festival and in 1996 she was a guest speaker on "Jazz and The Media" at the first annual Mary Lou Williams Women's Jazz Festival at the Kennedy Center in Washington, D.C.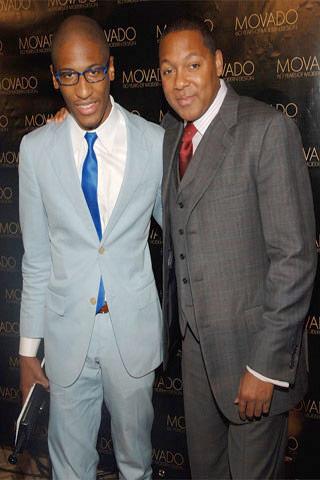 Friday, October 17, 2008

HARLEM IN THE HIMALAYAS
7:00pm
Jonathan Batiste Trio
Location: Rubin Museum of Art
(150 West 17th Street)
$18 in advance | $20 at door |
Box Office: 212.620.5000 ext. 344
 
Jonathan Batiste, piano
Phil Kuehn, bass
Louis Hayes, drums
Jonathan Batiste was born in New Orleans, Louisiana in 1986. He was first introduced to music through his family's band, the Batiste Brothers Band, in which he played percussion at the age of 8, switching to the piano at age 11.  
By the age of 16 years old, Jonathan could be seen performing with some of New Orleans' most outstanding and respected musicians, including the New Orleans Jazz Orchestra, Wynton Marsalis, Irvin Mayfield, Nicholas Payton, Alvin Batiste, Cyril Neville, Donald Harrison, Troy "Trombone Shorty" Andrews at venues such as New Orleans' Snug Harbor, Tipitinas, Funky Butt as well as the New Orleans Jazz and Heritage Festival where he debuted his band in 2005. By the age of 17, he released his first CD as a leader entitled "Times in New Orleans." Also that year, Jonathan was selected through a nationwide search to be a member of the 2004 Gibson/Baldwin Grammy High School Jazz Ensembles in which he performed, in trio format, at the Grammy week of events as well as the Grammy pre-telecast and post celebration in Los Angeles.
In 2004, Jonathan graduated from St. Augustine High School and the New Orleans Center for Creative Arts (NOCCA) under the tutelage of Alvin Batiste, Michael Pellera, and others. NOCCA is a high-level fine arts conservatory that has produced alumni such as Wynton Marsalis, Branford Marsalis, Harry Connick Jr., Terrence Blanchard and many more. Jonathan auditioned at The Juilliard School for the 2004-2005 school year and was accepted. He graduated from Juilliard in 2008. Since his arrival to New York he has been performing regularly around the city with his trio. His most recent release entitled "Live In New York: At The Rubin Museum Of Art" features the talents of his trio (Phillip Kuehn and Joe Saylor), as well as his skills as a pianist and composer in a live acoustic setting.
He recently was awarded the "Movado Future Legend" award in jazz and has been playing around the world with his trio from Portugal to New York. He joined his fellow Juilliard piano colleague Aaron Diehl and one of his key influences, Marcus Roberts, on stage at Jazz at Lincoln Center's Allen Room for a solo piano recital titled, "Ragtime, Stride and Stomp."
Join us as Jonathan returns to the Rubin for what promises to be another evening of memorable music.