JD & The Straight Shot To Open for Joe Walsh on Long Island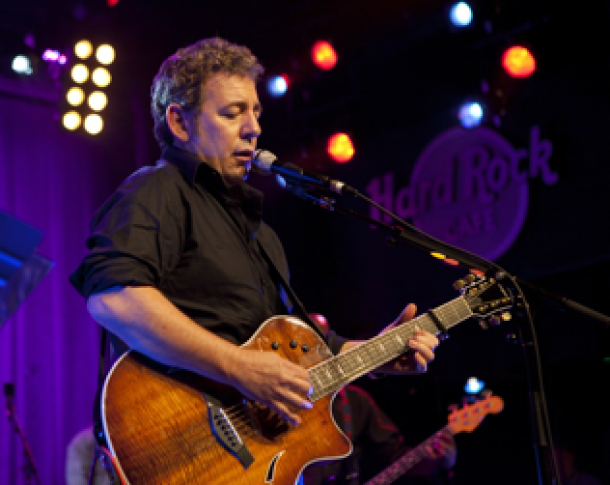 JD & The Straight Shot announces today they will open for rock legend Joe Walsh, at The Paramount Theatre in Huntington, NY on Long Island on Monday, April 15th. Find out more about the show here.
Founded by frontman Jim Dolan, JD & The Straight released their fourth studio album Midnight Run last summer. The album is a finely crafted collection of New Orleans-flavored roots music, produced by Kevin Killen (U2, Peter Gabriel) at New York's famed Avatar Studios.
JD & The Straight Shot opened on tour for Joe Walsh in the summer of 2012 so the group was honored to be invited back, this time on their own turf in Dolan's hometown of Long Island.
Aside from Walsh, the band has also toured with Don Henley and played with The Eagles, Allman Brothers Band, ZZ Top, Robert Randolph and more.
Dolan formed JD & The Straight Shot in 2000 with friends from the office. His day job is President and CEO of Cablevision and Executive Chairman of Madison Square Garden, Inc. where he also oversees New York sports teams such as the Knicks and the Rangers. As Relix Magazine explains, "JD & The Straight Shot is more than a businessman's vanity project-it's legitimate band that continues to evolve."
The band's creative nucleus is Dolan, guitarist Marc Copely (B.B. King), and guitarist Adam Levy (Norah Jones, Amos Lee), this trio pens all the band's music and lyrics. Instrumentally indispensible is keyboardist Brian Mitchell (Bob Dylan, Levon Helm) who also adds harmonica and accordion to the sonic stew. Rounding out the band are some of pop music's finest session players, drummer Shawn Pelton (Rod Stewart, Pink, Daryl Hall, Buddy Guy), bassist Zev Katz (Aretha Franklin, Elton John), and violinist Lorenza Ponce (Sheryl Crow, Ben Folds, Bon Jovi).
Check out more on JD & The Straight Shot here: www.thestraightshotmusic.com
Upcoming Shows:
Mar 23             MGM Grand w/ The Eagles                            Las Vegas, NV
Apr 15            The Paramount Theatre w/ Joe Walsh         Huntington, NY
May 4              New Orleans Jazz & Heratige Festival           New Orleans, LA
WHO: JD & The Straight Shot
WHERE: The Paramount | 370 New York Ave. | Huntington, NY 11743
WHEN: Monday, April 15 | 8PM | $59-$125
TICKETS: www.paramountny.com