JEFF DAVIS BAND Tonight At Cornelia Street Café
Submitted by press on Thu, 09/09/2010 - 21:00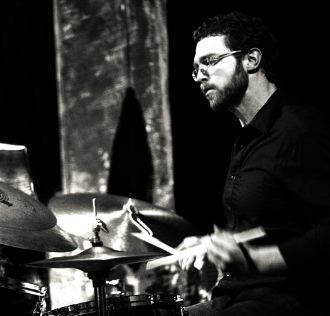 Jeff Davis is known as the "propulsive force" behind a host New York mainstays, including bassist Michael Bates, multireedist Oscar Noriega, pianists Jesse Stacken and Landon Knoblock. On his debut album, We Sleep Outside, Jeff Davis showcases his command of a deeply focused and distinctly improvisational style. Davis guides his band just to the edge of chaos while at the same time exercising focus and restraint. Davis' band has been working together since 2006, and features some of New York's great improvisers, including Oscar Noriega, Kirk Knuffke, Jon Goldberger, and Eivind Opsvik. Together, the group blurs the line between composition and improvisation, with equal focus on collective improvisation and the individual soloist. It is just this approach that results in a sound both minimalist in construction and intensely complex in approach.
CORNELIA STREET |  CAFÉ 29 Cornelia Street, NYC, New York | 212-989-9319
between West 4th and Bleecker Sts, Greenwich Village
1 Subway to Sheridan Square; A, C, E, B, D, V, F to West 4th St.