Jimkata | Die Digital | New Music Review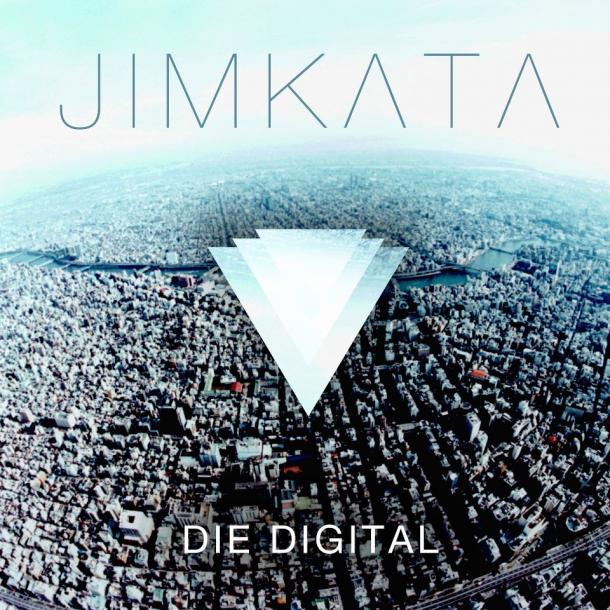 Listening to northeastern synth-tinged rock band Jimkata, it's obvious that these boys want to add their own special blend of spice to the standard of indie fare that's become business-as-usual in an increasingly predictable genre. And with their fourth studio album, Die Digital, the foursome augments what might otherwise function as stale pop-rock with vintage keys and electronics, adding a layer oftentimes absent from other lyrics-centric acts of this sort.
The album's track list is pretty consistent at its core, employing guitars and synthesizers over almost-anthemic beats to reliable effect throughout. A few cuts do manage to stand out from the steady flow - "Chain Store" will remind listeners of a modern-day Cars tune with its poppy artificiality, "Electric Stone" melds an insistent island beat on acid with an electrical jam vibe that stands the weather on its own, "American Cars" has an early U2 build to it that transitions into a climactic synth finale, and "Low Low" plays like a possible Band of Horses B-side, albeit a bit cleaner and less pressing in voice. The album in full may be lacking slightly in terms of fire or range, but momentary high points certainly make appearances in the songs above.
Still, to be honest, Jimkata's brand of electro-rock tends to leave me on the fence more often than not. See, it's not that I take any issue with the idea of digitizing rock-n-roll – even John Paul Jones busted out the ole synthesizer on occasion – but there has to be something more to the addition than its mere presence in the mix for me to feel that it's necessary. On Die Digital, I would have liked to hear some of these electronic instrumentals play out a bit longer than the four bar intros we're entitled to on nearly every track; unfortunately, it's almost as if the band could only stand fleeting lapses into electronic loop territory before jumping back to the comfort of typical indie-pop land. At the end of the day, Die Digital doesn't deviate from formula; it merely augments it with a few strategically-placed synthesizers. There's definitely a place for electronica in underground lyric-rock, and I'd love to see the two genres find their flagship crossbreed. I'm just not quite sold on whether this is the form that should make the mold.
Die Digital is available now on iTunes.