Jimkata releases "10 More Songs!" available NOW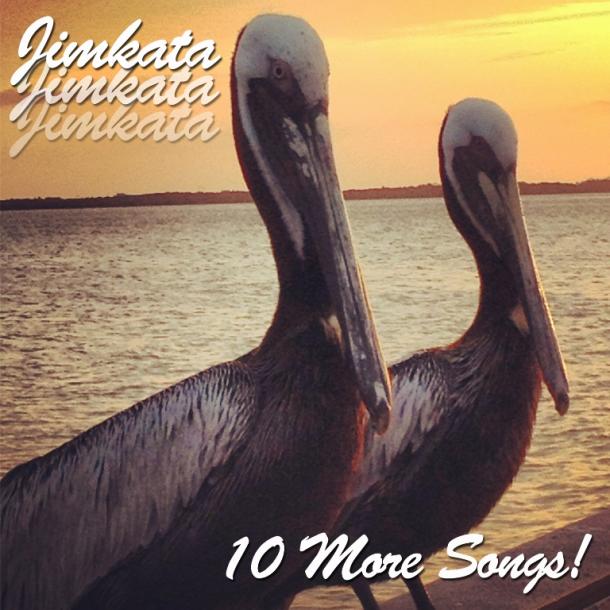 Jimkata has released their first official live album, 10 More Songs!, which documents the long miles and countless hours spent honing newer compositions and reworking old favorites. The album features 14 tracks recorded in 2012/2013 at many of their favorite New York venues, paying homage to their home state. 10 More Songs! chronicles the band's evolution across their four studio albums from '07s fast-tempoed "Mind Crossing" to the dub-tinged "Greyhound" and sing-along fan favorites, "Chain Store" and "Night Shade" off Die Digital, as well as the unrecorded track "Soap". The album is available NOW on iTunes at http://bit.ly/HNn003 and Spotify.
Listen on SoundCloud: https://soundcloud.com/jimkata/sets/jimkata-10-more-songs
The four-piece is also back in the studio with Die Digital producer Jocko Randall to record the follow-up EP, Feel In Light, due out in early 2014.                                   
  
Ten More Songs! Track Listing
1. Intro (3.23.13 Syracuse, NY)
2. Electronic Stone (12.7.12 Rochester, NY)
3. Greyhound (8.31.13 Oriskany Falls, NY)
4. Soap (12.7.12 Rochester, NY)
5. Die Digital (4.5.13 Rochester, NY)
6. Legoland (3.21.13 Brooklyn, NY)
7. Nightshade (4.6.13 Ithaca, NY)
8. Chainstore (3.23.13 Syracuse, NY)
9. One to Ten (4.6.13 Ithaca, NY)
10. Submarine (8.31.13 Oriskany Falls, NY)
11. Mind Crossing (8.31.13 Oriskany Falls, NY)
12. Devil's in the Details (8.31.13 Oriskany Falls, NY)
13. Chalice III (3.23.13 Syracuse, NY)
14. American Cars (4.5.13 Rochester, NY)
Upcoming Tour Dates
11.20 | Boulder, CO | The Fox (w/ The Main Squeeze)
11.21 | Denver, CO | Bluebird Theater (w/ The Main Squeeze)
11.22 | Fort Collins, CO | Hodi's Halfnote
11.23 | Breckenridge, CO | three20south (w/ The Main Squeeze)
11.27 | Williamsport, PA | Bullfrog Brewery
11.29 | Columbus, OH | Skully's Music Diner
11.30 | Erie, PA | The Crooked I
12.6 | Oneonta, NY | Oneonta Theatre
12.7 | Buffalo, NY | Nietzsche's
12.13 | Plattsburgh, NY | Olive Ridley's
12.27 | Richmond, VA | The National (w/ Papadosio & EarthCry)
12/28 | Chantilly, VA | Bungalow's
12.29 | Wilmington, NC | Ziggy's by the Sea (w/ Papadosio & EarthCry)
12.31 | Syracuse, NY | Westcott Theatre (with The Manhattan Project)
2.15 | Live Oak, FL | AURA Music & Arts Festival