Joe Deninzon + Jay and the Americans News & Dates
Submitted by press on Sun, 06/29/2008 - 20:46
Joe Deninzon's summer "vacation" includes collaborations with a variety of folks.  He's the musical director for SPIDER DANCE, which he describes as an Italian Riverdance crossed with Cirque Du Soleil, and celebrates the mythical and therapeutic history of the dance, the Tarantella. Mixed with electronic music, the show features fire dancers, stilt walkers, and aerial dancers and percussionist Alessandra Belloni.   From August 9 through the 23, SPIDER DANCE will tour Spain and Italy.
Joe has also co-created an electric, classical music quartet called Metro Strings.  He, of course, plays violin.  Also in the quartet are: and Brazz Tree violinist Mazz Swift and Sweet Plantain's cellist/vocalist David Gotay, and Hiroko Taguchi on viola.
He's got other projects happening; check them out at his NEW website.
Stratospheerius has many tour highlights this summer and an unreleased live bootleg song with vocals called "Climbing," which he wrote for his wife, Yulia, a member of the New York City Philharmonic.
Here are confirmed tourdates for Stratospheerius (more dates, especially on the West Coast in September, to be confirmed)
July 11                          w/ Metro Strings live!  Fat Baby, New York, NY
July 12                          Great South Bay Music Festival
July 25                          w/Danny Aiello's jazz band St. Anne's Church, Hoboken, NJ
August 29                        The Winchester, Lakewood OH
August 30                        Detroit International Jazz Festival
September 4                      Winston's  San Diego, CA 
September 5th                    Leavitt Pavilion, Pasadena, CA (FREE ALL AGES CONCERT)
September 9                      The Red Fox Tavern, Eureka, CA
September 13                     Jam on the Lake  Williamstown, NJ 
September 26                     Harvest Celebration, Fulton, NY
September 27                     Bearslee Castle   Little Falls, NY 
October 3 and 4                  Harvest Fest in Maine   Starks, ME
-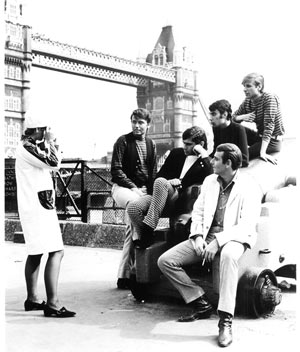 Jay and the Americans are performing very special classic shows this year.  While one of the group's concerts are always a treat, these gigs are connected to the history of rock and roll:
August 9, the group performs a benefit concert for the Vocal Group Hall of Fame in Sharon, PA.  The Vocal Group Hall of Fame inducts performers from every era of music history where group members harmonize with each other.  Inducted groups include Simon and Garfunkel, the Cowsills, the Whispers….
On November 1, the guys will be performing at a tribute to Gene Pitney to raise funds for the Somers Education Foundation, which raises money for special educational programs.  The benefit takes place at La Renaissance Banquet House in East Windsor, CT.  The contact number is 413-531-6104.  Event producer Evan Plotkin was a childhood friend of the late Gene Pitney.  Gene's career started in the late '50s, and included so many highlights: including introducing psychedelia to American culture with a 1963 hit "Mecca," singing pop songs with a theatrical flair - "Town Without Pity," "The Man Who Shot Liberty Valance."  In the late 1980s, he collaborated with Mark Almond. Like Jay and the Americans, Gene recorded "Cara Mia."  Visit my youtube playlist to hear and see Gene performing "Mecca," "It Hurts To Be In Love," and other hits with a full orchestra.
Jay and the Americans will also perform on a classic rock cruise from January 17 through 24 in the Eastern Caribbean. The tour includes The Guess Who, Paul Revere and Dean Torrance of Jan and Dean fame.  Tickets are available c/o Tammy Selee at Harmon Travel: 208-388-3000.
There will be some amazing shows in group members' hometowns: July 27 is the Boulton Center for the Arts in Bay Shore, NY.  Phone: 631-794-2040.
Jay Reincke is based out of Chicago.  These two summer dates will be great: July 18, at the Lake Zurich Alpine Fest, in Lion's Park, Lake Zurich, IL.  Contact: 847-847-2171
The Buckinghams will also be on hand for the Northbrook Days Festival, which runs from July 30 through August 3.  Jay and the Americans will perform on August 2. Phone: 847-498-5555