Joey+Rory Revive 1860's Love Story With New Video "Josephine"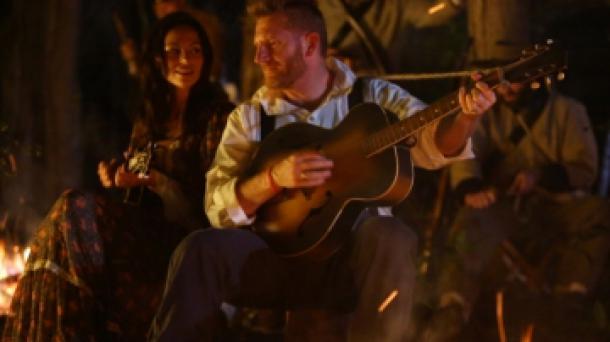 Country duo Joey+Rory have released a video for "Josephine" -  a poignant Civil War story song featured on their latest Sugar Hill Release His & Hers.  Robert K. Oermann calls the song "a mini masterpiece", encouraging listeners to "Do your ears a favor and listen to this entire awesome album with no distractions".  Inarguably their strongest release yet, His & Hers features both Joey and Rory taking turns on lead vocals in the 12 tracks.
While researching the history of their 1870's farmhouse in Maury County, Tennessee, Rory Feek came across a series of letters that J.W. Robison, a soldier from the area, had written to his wife Josephine in December, 1861.  "It was cold and the future of the war and the nation was unclear, and he was missing wife and his children," Rory says of the letters. "the grammar he used and his spelling was terrible, but the words he wrote to her were unbelievably poetic". "Rory's a bit of a history buff, so It made a strong impression on him", Joey adds, "and now for us to be able to make such a powerful music video and share the story of the love of this couple a hundred and fifty years later is something that we're really proud of."
Fans of Joey+Rory have come to know the duo and their songs more closely since the launch in July of The Joey+Rory show on RFD-TV.  Filmed entirely at the couple's farm and in their community, the first 13 episodes mix live performances, recipes from their café (Marcy Jo's Mealhouse) and behind the scenes looks into their life together.
For more information please visit: http://www.joeyandrory.com