Jon Dee Graham's 'Garage Sale' CD started as a gift
Submitted by conqueroo on Fri, 04/20/2012 - 15:08
Forget the spring-cleaning metaphors. Though Jon Dee Graham chose Garage Sale as the title of his June 28 release on Freedom Records, the 11 songs it contains are anything but cast-offs. It's just that, unlike the tracks on his seven previous solo releases, they weren't carefully written in advance, clustered around a theme, then recorded at breakneck speed.
 
In fact, Graham confesses, this time around, he initially had no idea he was creating an album at all. He was simply using a generous gift from John Harvey and Mary Podio, his pals at Austin's Top Hat Recording: one day a month of studio time to spend as he pleased. He'd show up with a skeleton of an idea — or no concept at all — and they'd just experiment. (They called themselves "the Panda Project"; Graham has a thing for bears.) Before he knew it, he had several release-worthy tracks. They capture an adventurous side he allowed to surface because, he says, nothing was at stake. There was no attempt to make a statement; heck, there wasn't even a plan to expose these songs to the public.
 
"Six months in, we started looking at each other and no one wanted to say it, but we all realized, 'Yeah, we're making a record,'" Graham recalls. "But we didn't change the process. It was beautiful. Recording without having the clock breathing down my neck was delicious."
 
Though Graham regards these songs as "little orphans that all got together under their own power," there's no question they're his — and they're every bit as compelling as anything this Americana troubadour and former Skunk/True Believer/L.A. sideman (and law-school dropout) has done before.
 
The opener, "Unafraid," serves as what he calls "the mission statement." As cymbal taps overtake an elegiac organ and thumping kick drum, Graham declares in his famously cigarette-scratched voice, "I've pulled the thorn from the paw of the lion/I've snatched the fang from the jaw of the snake."
 
After raising a son with a life-threatening illness and almost losing his own life in a 2008 car crash, Graham says, "With everything I've been through, what is the point of being afraid now? I've pretty much seen the best and the worst that I and the world have to offer. And we were pretty damned fearless making this record."
 
Whether he's drawing on personal experience or knitting vivid imagery into starkly real tales, Graham unequivocally affirms just what a master he is at turning a melody, a beat and some words into songs filled with so much emotional intensity, they almost burn. In "The Orphan's Song," he relates, "If you need some help/Some help to see you through/Then stand next to me/And I will stand next to you. I will be your brother for tonight." In "Yes Yes," he freezes time with the line, "and somehow everything holds its breath."
 
Then there's "Just Like That," in which he laments that he can't freeze time: "The perfect moments, they come and go/Like days and weeks and months they go/No matter how you hold on/you think you know . . ."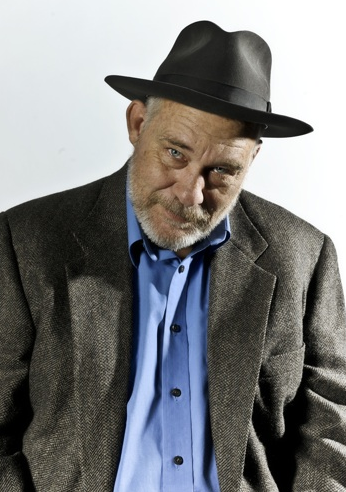 Maybe that's why Graham has been working on so many different projects of late. In March, he and pals Freedy Johnston and Susan Cowsill — a.k.a. the Hobart Brothers & Lil' Sis Hobart — released At Least We Have Each Other, also on Freedom Records. Graham also has stepped up his visual arts career after staging his first solo exhibit in 2010. With fellow musicians/artists Jon Langford (Waco Brothers, the Mekons) and Walter Silas-Humara (the Silos), Graham hopes to organize a 12-city exhibit that would include opening-night performances in each city.
 
Named Austin Musician of the Year at the 2006 Austin Music Awards, Graham is a three-time inductee into the Austin Music Awards Hall of Fame for his solo, Skunks and True Believers work. He also was the subject of a 2006 documentary titled Swept Away. His last solo album, It's Not As Bad As It Looks, was named for his optimistic utterance to first-responders after his accident.
 
But Graham's always been a glass-half-full kind of guy. And recording this album, on which he played most of the instruments himself, may have made him even more so.
 
"One of the things I learned was to trust my instincts and my process more than I ever have," Graham says. "It made me a lot more open . . . and I think it sounds like that, too. The scope of it, the breadth of it, is a lot wider than anything I've ever done."
 
Come to think of it, this album is the embodiment of a garage sale: You show up with no expectations, but with enough digging, you unearth amazing treasures.