Have you ever had 'make-up sex?'And I mean the 'grown-up' kind – full of the peaks and valleys of intimate knowledge of the other, with an understanding of the significance of the recent pasts' dissonance… It's sex with the knowledge that one nearly lost this person, and is lucky to have retrieved their relationship from the brink. Sex with someone you LOVE - or maybe 'loved' in the past. Sex that's like physical history in action and re-action - with all the emotional lights left on.
Make-up sex has it all, really.. The emotional revelation that precedes it, where all parties finally break down and admit blame – or agree not to.. The anxious energy before each realizes the other also wants to make up. It's the fragility of egos opening wide, revealing new truths as each layer is pulled away. It's weepy at times, nerve-jarring pins and needles, others.. And there's the unspoken fear of being 'shut down,' by their partner – with their 'pants down,' figuratively – and literally.
There's also the frantic, haste-filled stage of makeup sex -- either the best or the worst kind , depending upon whom you ask - all sweaty hands and fast heartbeats. It may not be perfect, but that doesn't matter.
Perhaps it's the sincerity of the moment, and not so much style?
Make-up sex can be ponderous at times, too. Parties can try too hard, ultimately realizing that they haven't made up at all, and the magic either can't or shouldn't try to be repeated, with palpable frustration of all involved.. And there is a slower, more reflective kind of make-up sex, with lots of eye to eye gazes and slow smiles.
And finally, there's the transcendent kind of make-up sex, where your heart almost stops from the entirety of the experience, both stylistically, and emotionally.
All these elements appear to be in play with Phish's new release, aptly titled 'JOY.'
After catching shows in Hampton, Knoxville, St Louis, and Saratoga Springs, I'd heard many of these tracks live, and later on soundboard recordings and audience tapes. I'd already formed a list of what new songs I thought 'worked' and what I thought still needed to be worked through in live performance. Then I dropped JOY into my cd player for a truly concentrated -- listen.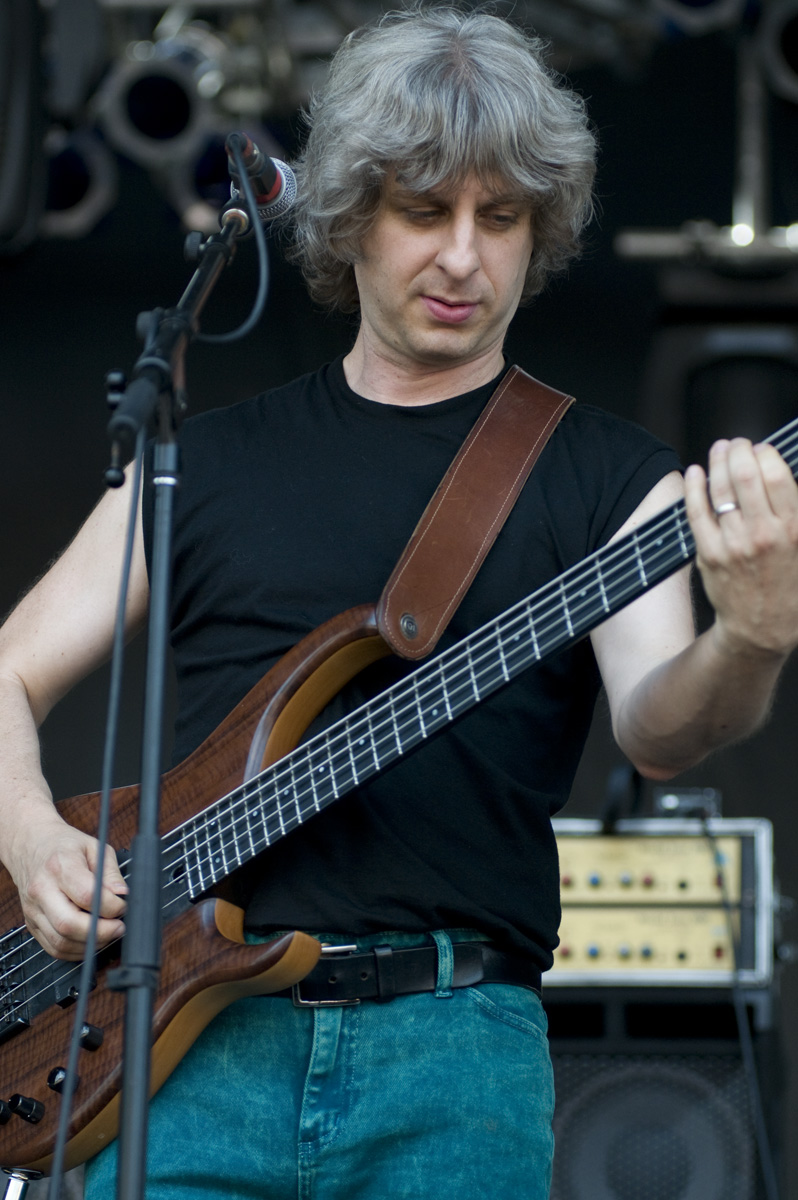 For the most part, Phish studio releases are an afterthought, for me. Sure, I buy them all, mostly to understand what the basic composition is about. I find it easier to appreciate all the various places the band takes a song to -- live, after studying the basic composition. But that's usually where it ends for me.
Phish's first release in five years, produced by Steve Lillywhite is, as the Associated Press review called it, 'their most ambitious,' to date. It is not perfect. But that's not really the point.
Joy plays like a Twelve-Step confessional at times, and a good-natured raucous party, as well. Make-up sex.
Most tracks are written by Trey Anastasio and longtime Phish lyricist, Tom Marshall. Page McConnell's 'I been around,' seems destined for plenty of visits to encore and set ending positions on the setlist. And Mike Gordon's cleverly written lyrics and the bouncing bass line on his composition, 'Sugar Shack' round out the disc.
The analogy of musical make-up sex works for me with JOY. It's the album that could easily never have been. Yet, with a palpable.. um… joy, it is indeed a reality. In the recent NPR interview, the band discussed some of the earliest suggestions that a reunion, and new recording would eventually happen. Notably, was a gift of a custom made album of music given to lead singer, Anastasio, by the other members of the band as a birthday present.
[It was] "An album that they had made for me that was songs that I could overdub onto, but more importantly, it came in this amazing package that was a triangle that opened up and inside of it was an actual album with album cover art. And they had done a photo for the cover. And it was unbelievable, and very, very, very moving," Anastasio told NPR's Ari Shapiro.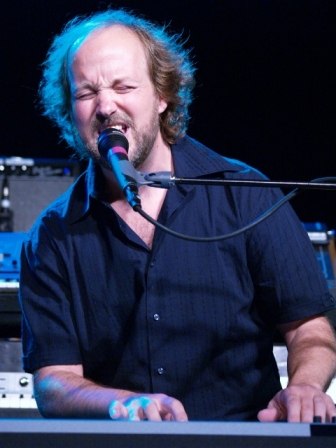 And like the 'lover's mix tape,' in the form of that custom album, poetry also played its' part. And indeed the lead track, Backwards down the number line, originated in a poem written by Tom Marshall, and was also given to Trey on his birthday..
The most obvious radio release on a disc with several songs that 'could' make it on commercial radio, Backwards down the Number Line sticks with you lyrically almost from the first listen. Full of introspection, it feels like an ode to friends past and present. Several musical on and off ramps abound in this song, for the appropriate use for improvisational starting points in live performance. This one will be fun to watch season at shows.. It's already so good, now.
The real nugget for me on Joy is track two – Stealing Time from the Faulty Plan. I can't stop listening to it. Bluesy, raw, blistering solos from Anastasio, pureed with the lyrical desperation of a Twelve Step meeting. There is something different about Anastasio's voice here, or maybe it's the gravity of the lyrics, given his recent personal issues? Drummer Jon Fishman is the key however, centering this composition as a percussive, straight-ahead no apologies rock and roll song. And I can't wait to see what Kuroda does with it..
The much gentler title track, Joy, also shows Anastasio's further improved singing chops. He's breathing differently, and I mean that with respect to vocal performance. It's some of his best singing to date. His vocal texture sounds at times like a proud parent and at once also a grieving brother.
Ocelot, another of the tracks that could receive some level of commercial attention, is a great story song that's already becoming a favorite to hear live. Light starts out a little like 'End of Sesson," but quickly morphs into a more pop-style. Kill Devil Falls showcases the ever present Phish sense of humor, and will surely sound better and better with live reinterpretation. And epic in scope, anthematic in delivery, Twenty Years Later could be the sleeper track of them all.
But unlike make-up sex, the reunion and creation of this new release was not done in haste or devoid of introspection, despite the birthday gifts of that custom made album, or the poetry.
Keyboardist Page McConnell continued in the same NPR interview, "It's much more complicated than that, I think, because Trey and I had been talking on the phone quite a bit just about our history and our relationship. And that sort of happened over the course of two years leading up to that, maybe. It was just a gift. There were no strings attached."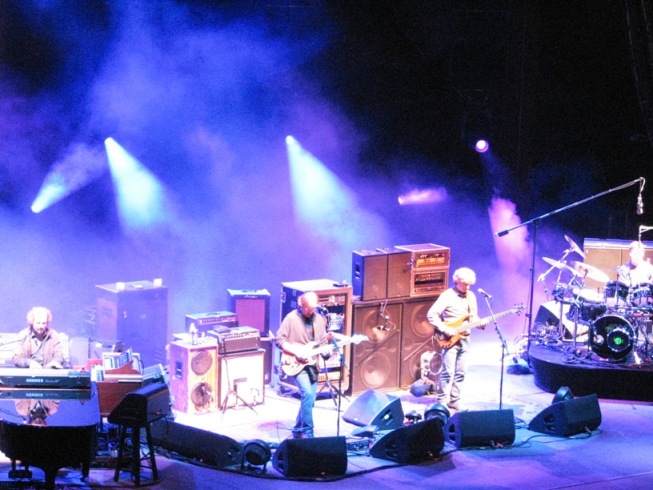 Even if those gifts weren't given as a means to 'court' the reunification of the band, the end result remains. Phish is back, and performing with clarity and focus not seen since the mid-90s. And they're recording in the studio perhaps better than they ever have.
The past five years since Coventry -- the epic, emotional, and mud-clogged 'phinal show,' back in August of 2004 have been seminal for each of band members. All are fathers, now. All are in their 40s and appear to be approaching the music from additional parts of themselves. The original spark and creativity is still present.. But only a few listens of this newest release also reveal a more mature and more focused Phish.. There is a clear-eyed reflection of the past, a reconciliation of it. There is a sense of joy about the now, and for the future. The band seems driven to achieve, because as Tom Marshall wrote so long ago, "It's later than you think."
How much of Phish 3.0 is due to their affiliation with super-producer Steve Lillywhite? His resume speaks for itself, working with artists like U2, Peter Gabriel, and The Dave Matthews Band. Lillywhite produced Phish's 1996 release Billy Breathes, garnering their first 'radio hit' of sorts, with Free, reaching number 11 on the mainstream rock charts.
Lillywhite does appear to be credited with the inclusion of the magnum opus "Time Turns Elastic," a song not originally intended to be a Phish composition.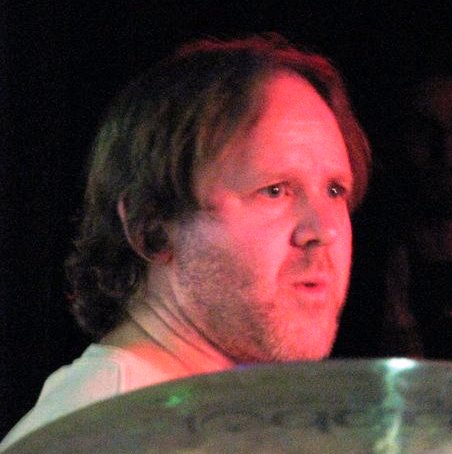 Anastasio told NPR, "When we got to the studio, our producer said it wouldn't be a Phish album without one of those big epic Phish tunes. And we arranged it with the four of us, bit by bit, as a Phish tune."
Originally penned as an orchestral piece, one that will be performed soon, by the New York Philharmonic, retooling it for the quartet took, according to Anastasio, 'about 260 takes.'
And for me, it shows. Time Turns Elastic, or "TTE" as some are starting to refer to this composition by, tries by my estimation to be the new millennium's You Enjoy Myself. It misses the mark. It's like forced make-up sex between people that haven't really worked through their issues yet.. Or like trying to replicate lightning when it should be a spontaneous event, free of artificial manipulation.
I heard this composition several times on tour this summer. And there are parts of it I like, to be sure. But – it's just not seasoned enough.. Or maybe it's because it wasn't 'supposed' to be a Phish song? I'm not sure. I think there are numerous places within this track that will prove as fabulous jumping off points for live improvisation. Alas, I didn't hear the song used, yet, in this fashion – during performance. I shall hope for a wider live exploration of TTE in the coming months. For now, I hit 'next' when the track comes up on my iPod..
But TTE is about where my disappointment ends with this disc. Even the most casual of listens will reveal a well -- joy, in the band's performance, and a return to the meticulous instrument proficiency that long time phans can still remember from the early to middle 90s..
From Anastasio's near-imprisonment for drug possession, to the potential destruction of their own private friendships, these men seem to have recognized that they've come thru the fire, so to speak, and are by all accounts, the better for it.. Keyboardist Page McConnell distilled this emotional awareness for NPR.
"What we have is a second chance here to do this. And it was so successful for those first 22 years or so, and then it went away. And if it hadn't come back, that would have been a lot. But then to be all to come back and have a second chance at it and to tweak some of the things that weren't exactly right," McConnell, said.
Seeing Anastasio solo in October, and the five Phish shows I saw this summer I feel qualified to say the band looks happy, healthy and ready for whatever comes next. The gratitude hung in the air like patchouli.
Anastasio told NPR, "We're aware of how rare it is for a band, after 27 years, to have all the original members, and to be still be playing together. It's a very, very precious thing."