Just Announced: The Black Seeds & Rubblebucket @ The Fox Theater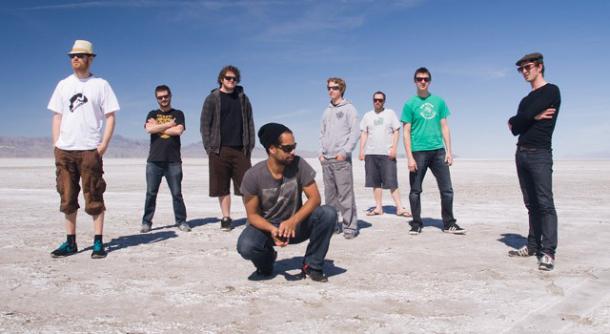 Z2 Entertainment is proud to present The Black Seeds & Rubblebucket at the Fox Theatre on Saturday, April 14th.  Tickets will go on sale to the public on Friday, January 27th for $14.00 in advance and $16.00 day of show. 
The Black Seeds originate from Wellington, New Zealand, The Black Seeds have carved out their reputation through platinum selling albums, a masterful 8-piece live show, and a unique sound that fuses infectious grooves and melodies with undiluted roots music.  With numerous European festival tours and releases behind them, and a successful 2009 North American release, their following continues to spread quickly around the globe.
Led by the vocals of Barnaby Weir and Daniel Weetman, at its core The Black Seeds music is a boundary-crossing sound fusion of big-beat funk, dub, soul, and afro-beat, mixed with vintage roots-reggae.  Described by Clash Magazine as 'one of the best reggae acts on the planet', their legendary 8-piece live show brings the raw energy and good vibes wherever it goes. They now have countless sell-out New Zealand and Australasian tours behind them, and regularly perform at many of Europe's biggest festivals.
Lyrically The Black Seeds music expresses messages on different levels. Personal triumphs and failures, the fear of love, death, apathy, and relationships, give a personal insight into the lives of the musicians. Ultimately though, their songs are always under-pinned with an underlying positivity and optimism.
Rubblebucket has a unique, afro-beat inspired sound and some exciting recent achievements - including being named Best New Band of 2008 (Seven Days Vermont, a title previously held by Phish and Grace Potter & The Nocturnals) and winning Relix Magazine's Jam-Off Competition - and comparisons having been drawn to Talking Heads, Bjork and Fela Kuti.
Rubblebucket's second studio album, Omega La La produced by Eric Broucek (LCD Soundsystem, !!!, Holy Ghost) @ DFA Studios & mastered by Joe Lambert (Animal Collective, Dirty Projectors, Herbie Hancock) came out June 21st.
-
Saturday, April 14th, 2012
Doors:  8:30 pm
Show:  9:00 pm