Just Announced: BoDeans at Boulder Theater | 6-1-2012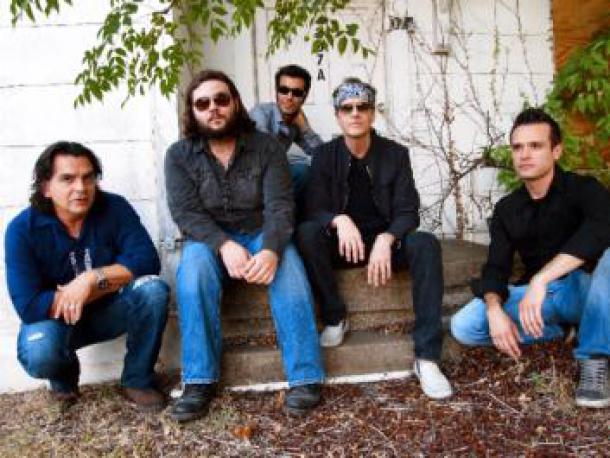 97.3 KBCO & Z2 Entertainment is proud to present the BoDeans at the Boulder Theater on  Friday, June 1st, 2012.  Tickets will go on sale to the public on Friday, January 27th, 2012 at 10:00 am for $27.50 in advance & $30.00 the day of the show.
Twenty five years after their T-Bone Burnett produced debut Love & Hope & Sex & Dreams led them to win a Rolling Stone reader's poll as "Best New American Band," The BoDeans are still rocking and harmonizing gracefully, touring the U.S. regularly and exposing the kids of their longtime steadfast fans to real, heartfelt and trend-free music. Best known for their mid-90's Billboard Top 20 hit anthem "Closer To Free," which became the theme song for Fox's "Party Of Five," Kurt Neumann (vocals and electric guitar) is still focused on, "writing songs that bring good things to the world." The new album, Indigo Dreams, is a salute to the working man – his dreams, his desires, his love, his responsibilities, his ethos.
For the BoDeans, the fact that their music was never easily pigeonholed into a specific genre or style was more a strength than a problem as their career developed. They followed their debut with Outside Looking In (1987), Home (1989), Black and White (1991), and Go Slow Down (1993), which featured "Closer To Free" which became a massive pop and adult contemporary hit when the world heard it every week via "Party of Five."
A few years after the release of the 17-song compilation The Best of BoDeans – Slash and Burn in 2001, they returned to studio recording with Resolution (2004) and then a live album and subsequent DVD called Homebrewed: Live From The Pabst (2005). Still was released in 2008, Mr. Sad Clown in 2010.
Neumann sees the enduring success of the BoDeans as a byproduct of making music that creates a special connection to moments in people's lives. "It's not always this dramatic," he says, "but we do hear of stories where people are ill or dying and our songs give them a sense of joy and hope. It's always wonderful to be important to people's lives. We also saw this YouTube clip of two kids in car seats singing one of our songs on a family road trip. Their parents are playing our songs and we are a part of their world in that moment. I want to know someday that I've brought good things into this world, and this kind of fan response confirms that we have been able to do this."
-
Friday, June 1st, 2012
Doors:  7:30 pm | Show:  8:30 pm