Just Announced: Mike Doughty at Fox Theatre | 4/1/2012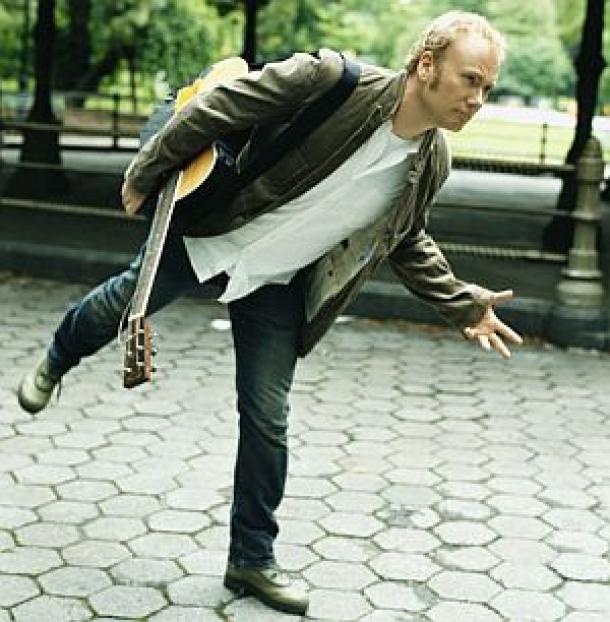 Z2 Entertainment is proud to present Mike Doughty at the Fox Theatre on Sunday, April 1st.  Tickets go on sale Friday, January 27th for $22.00
Mike Doughty and his book "The Book of Drugs." He'll read gleefully dark, haunted, and funny stories about addiction, the rise and bitter collapse of his band Soul Coughing, playing songs in between. There'll even be a Q&A with the audience.
Doughty's newest album was recorded it in a studio in Koreatown, Manhattan, from July '10 to April '11. Pat Dillett produced. Notable musicians included trusty factotum Andrew "Scrap" Livingston on bass, and the pianist Thomas Bartlett, aka Doveman, who basically plays with everybody who's groovy (Justin Bond, Antony and the Johnsons, Glen Hansard, the National, David Byrne, Yoko Ono). The album was released on his own label, SNACK BAR, through Megaforce. I split with Dave Matthews' label ATO so I could run my own shop and have more control, business-wise.
He wrote most of the songs at the legendary artists' colony Yaddo, where Leonard Bernstein, Aaron Copland, James Baldwin, Truman Capote, Flannery O'Connor, Carson McCullers, Sylvia Plath, and a lot of other all-time giants worked. It was founded by a railroad tycoon's wife, in her mansion, built in the 1890s. They put up artists for a month or two, feed them in an opulent dining room, and give them space and time to work.
He used a capsule of the antidepressant duloxetine as a percussion instrument on some tracks. He held the tiny pill between his thumb and forefinger, put it close to the mic and shook it so it made a shcka-shcka-shcka! sound.
He takes a cynical view of the changes he takes on every album. "I tend to take sharp left turns. Every time I put out a record, the audience seems to like what I did two years ago better. You'd think I could shrug it off because that's what always happens, but it always gets to me. And every time I make an album I envision all the wonderful new ways that Pitchfork will savage it."
-
Mike Doughty: The Book of Drugs: reading, concert, Q&A
Sunday, April 1st, 2012
Doors:  8:00 pm
Show Time:  9:00 pm