Just Announced: Naive Melodies @ Fox Theatre | 1/13/13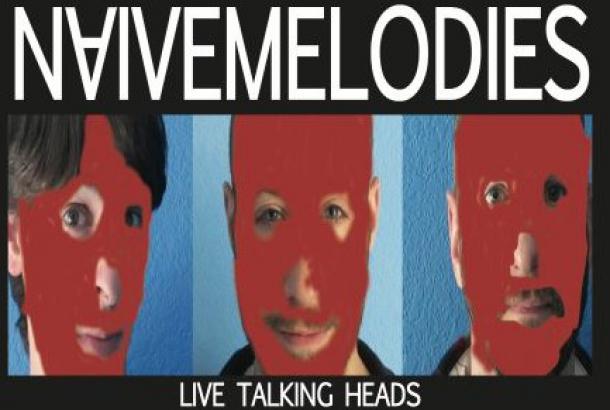 Z2 Entertainment is proud to present Naïve Melodies at the Fox Theatre on Thursday, January 10th.  Tickets will go on sale to the public on Friday, Deebmer 14th for $8.00 in advance and $10.00 day of show.
Headliners the Naïve Melodies are one of those must-see acts for children of the '80s and all fans of the Talking Heads. That's right, the three-piece cover band plays only Talking Heads music, and uses this shtick to sell out shows up and down the West Coast.
Hailing from Arcata, Calif., the band is receiving great reviews and is riding the coattails of the retro cover-band movement, pioneered by acts such as the Spazmatics.
"Naïve Melodies is a three-piece dance machine that sounds like a six- or even seven-piece band," said lead vocalist Matt Engel. The group has a mastery and respect for the integrity of the music that sometimes is indistinguishable from the real thing, and sometimes features an interpretation thereof. Sets are designed to interweave older and newer Talking Heads songs with blends of three- part harmonies, synthesizers, and a heavy dance groove.
Engel also plays bass, bass synth and keyboard. Harry Hulsizer plays drums and percussion and Johnny Fiya plays guitar. The three got together in early 2011 and found a common love for the music of the Talking Heads as well as a natural chemistry playing together, and so they went for it.