Just Announced: OTT. & THE ALL SEEING I (Live Band) @ Boulder Theater | 10.13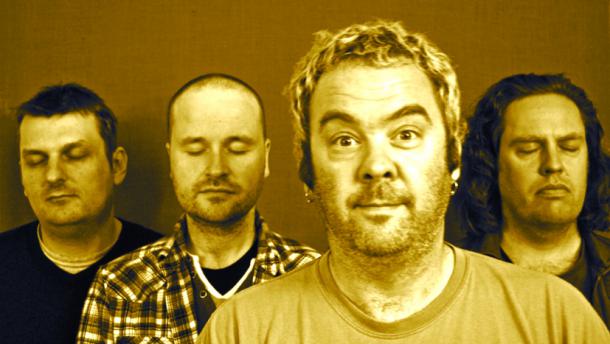 Radio 1190 & Z2 Entertainment are proud to present Ott. & The All Seeing I (Live Band) to the Boulder Theater on Saturday, October 13th, 2012.  Tickets will go on sale to the public on Friday, July 13th, 2012 at 10:00 am for $22.00 in advance and $15.00 day of show.
Beginning October 2012, Ott. will be returning to the United States with an entirely new live show featuring a full band of musicians performing live arrangements of songs from his three albums, 'Blumenkraft', 'Skylon', and 'Mir'.
The band, consisting of Ott [electronics], Naked Nick [vocals, guitar, synths and percussion], Chris Barker [Bass], and Matt White [drums], will be embarking on a tour of the eastern US, with a west coast tour to follow shortly after. The tour dates will be announced on July 10, 2012.
Naked Nick is a musician and DJ of many years standing and is responsible for guitars and vocals on many of Ott's best-loved tracks such as 'Adrift In Hilbert Space', 'The Aubergine Of The Sun', and 'The Queen Of All Everything'. In addition to performing these live he will be taking on guitar, synthesizer and percussion duties. 
Chris Barker is otherwise known as half of 'Umberloid', the project he started with Ott back in 2003 and with whom he released tracks on Interchill and Liquid records. He was also responsible for many of the most unforgettable bass moments on Ott and Simon Posford's seminal 'Hallucinogen In Dub' album and has contributed bass to some of your favorite Shpongle tracks. 
Matt White is a drummer of some 25 years experience who has toured the world with many varied artists and who first played with Ott - and Chris Barker - in their first band as teenagers way back in the late 1980s. 
The band has been busy working out new arrangements in Ott's newly-built studio and filming their exploits - watch for video evidence coming soon.  The live arrangements capture all the intricate glory of Ott's electronic sets, but augment them with a raw power and spontaneity which propels the songs to another level. 
Things have definitely shifted up a gear. http://ottsonic.net