Just Announced: Social Distortion at Boulder Theater - 5.10.12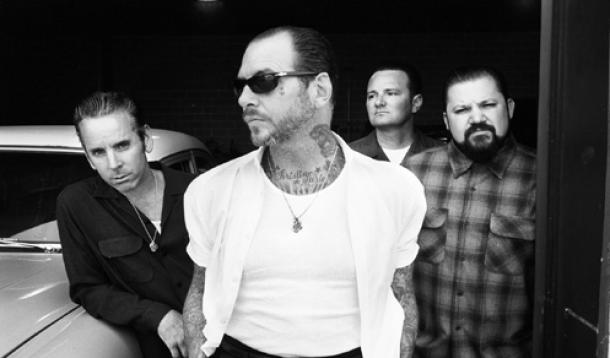 Channel 93.3 is proud to present Social Distortion at the Boulder Theater on Thursday, May 10th, 2012.  Tickets go on sale to the public on Friday January 20th for $35 General Admission.
NEW ALBUM "Hard Times & Nursery Rhymes" is out now!  Social Distortion hit the road with new album and old feel!  Tickets on sale this Friday, January 20th!
Now in their fourth decade, Ness and Social Distortion have officially done one of the most non-punk things possible: They've failed to burn out.  Mixing Springsteen's factory-overalls ethic with Southern California punk energy and black leather, Social Distortion formed with Ness and high school buddy, the late Dennis Danell, in the late 1970s; the group broke in 1983 with the thrashing plate of punk and displeasure "Mommy's Little Monster." Their 1988 follow-up, "Prison Bound," hinted at a sonic change to come, and by the band's self-titled 1990 record and 1992's "Somewhere Between Heaven and Hell," their sound had solidified into the instantly recognizable brand of rock n' roll that's defined them since.
For Hard Times, Social Distortion consists of Ness and longtime guitarist Jonny Wickersham, along with bassist Brent Harding and drummer David Hidalgo, Jr.
These days the band is rarely off the road for long, and continues to grip fans who have been around since "Mommy's Little Monster" while drawing new ones who discover the band through hand-shot YouTube clips. "I see people bringing their kids to shows," Ness says. "And I see kids bringing their parents."
Social Distortion is a mix of potent power, appeal across all age brackets and a genuine satisfaction at reaching as many people as they have. "I write songs for myself, and I hope that other people will like them too," Ness says. "I think every record you make is showing people what you've learned over the past few years. It's showing people, 'This is what I know.'"
-
w/ Toadies & Lindi Ortega
Thursday, May 10th
Doors:  7:00 pm | Show:  8:00 pm