Just Announced: State Radio @ Fox Theatre | Nov. 16 & 17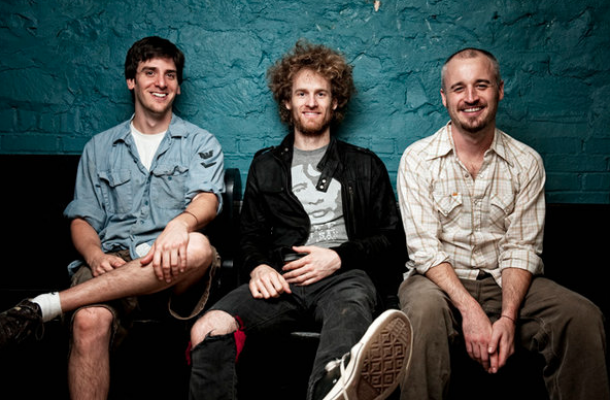 Z2 Entertainment & Radio 1190 are proud to present two nights of State Radio at the Fox Theatre on Friday, November 16th & Saturday, November 17th. Tickets go on sale Friday, August 17th for $21.00 in advance and $23.00 day of show.
The sound of a revolution doesn't come with a bang; it doesn't come with a whimper.  Revolution reveals itself like a song. Cultural change starts with inspiration; the desire to break from the status quo and write a new chapter. For these days of uncertainty, the Boston-based trio State Radio set the explosive soundtrack for change with their forthcoming album, Rabbit Inn Rebellion (October 23 via Ruff Shod/Nettwerk Records).
These 11 tracks create a concept album, depicting a dystopia world ravaged by endless war ("Take Cover"), wanton executions ("State of Georgia"), heartless oligarchs ("Big Man") and the unlikely love between freight train runaways ("Adelaide"). But this isn't science fiction; these stories are true, revealing facets of the world, as it is today.
State Radio's Chad Stokes (of Dispatch & Chadwick Stokes), Chuck Fay and Mike "Mad Dog" Najarian serve up rock n' roll realism that weaves together stories of the downtrodden and the oppressed, but never loses its sense of hope. The album is raw and gritty, rolling with thunderous drumming and delectably grimy guitars. If there is a through line of anthemic rock, it's because the record was crafted from drummer Mad Dog's basement - just three guys, some amps and ideas. "The best thing about this record is just the raw energy and the basic facts," Stokes says. "We recorded it to tape with these old amps from the 70s and these big drum sounds in a warehouse."
With these songs, State radio crafts a narrative of where the world is going, and where it has been. If these songs sound like road trip music, it's because much of it was written on the road…or to be more precise, on the rail.  Between projects, Stokes decided to hop on the trains, the same way modern gutter punks and age-old hobos have traversed the country. Stokes and his brother rode from coast to coast stopping off in cities and towns, picking up stories along the away.