Just Announced: Thurston Moore @ Boulder Theater | 6/27/12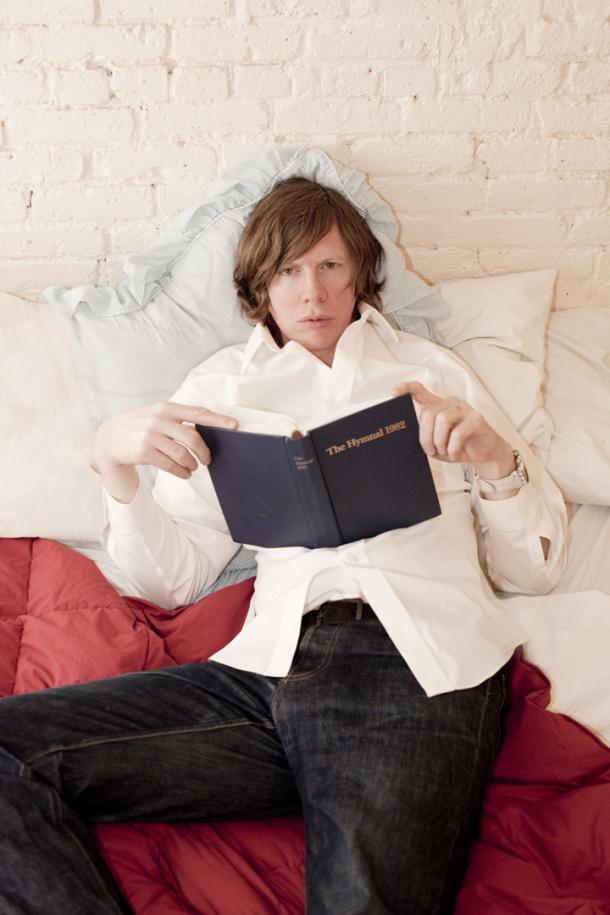 Z2 Entertainment is proud to present Thurston Moore Band to the Boulder Theater on  Wednesday, June 27th , 2012.  Tickets will go on sale to the public on Friday, May 11th , 2012 at 10:00 am for $15.00 in advance and $17.00 day of show.
Thurston Moore first saw Beck way back in the early 90s when Beck was mowing lawns with an amplified hand-push ill-blade mower at a backyard BBQ on Toul Avenue in Westwood L.A., a coconut's throw from the 405 freeway. Beck only sang a couple of songs, both about TV destruction and toxic inhalants, before he lifted a German Shepherd over his head and threw it into the crowd. I was from NYC and had never seen a real live canine fly before but I caught the beast and he licked my forehead and whispered into my ear, "Beck's a good dude, wait until he grows into the #1 sweater anti-surf rider of Malibu and let him read your mind."
Cut to the late summer of 2010 and sitting with Beck on his back porch where I'm slowly eating a pack of basted tobacco Darks n' Blues with honey-raw crèmes and Beck looks up from the pools of silver-jello burbling around his open-toed snoopz and exclaims, "yes. Thurston. i. will. Produce. Yr. record." So I fly out with a paper lunchbag of tunes all written over a 2 year period of time moving between a movie screen displaying the tone-poem cinema of Robert Bresson and a cathode ray emitting the sex-diary investigations of Catherine Breillat.
During a nine day span, Thurston Moore played Beck all nine songs in his bag of tricks.  Beck and I discussed many players we thought would compliment the record in all its improvisatory experimentation and focus on song-slip. We decided that Samara Lubelski (violin) and Mary Lattimore (harp) had to play and we invited them to join us. We fed them cantaloupes, raw milks, doughnuts, Zuma sushi and Lily's fish tacos. And we threw shadows into the sun.
For more information, please visit https://www.facebook.com/ThurstonMooreOfficial