Just Announced: ZOOGMA at Fox Theatre - 2.23.12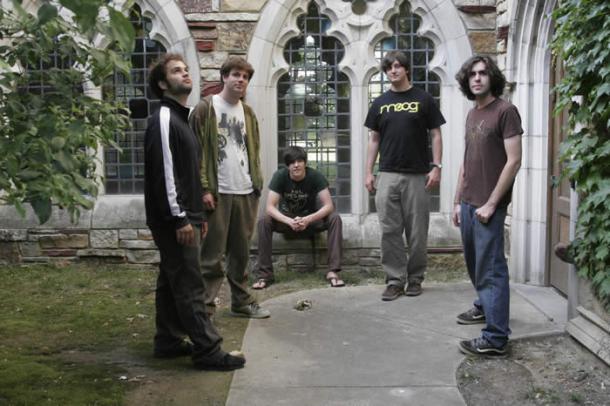 Z2 Entertainment is proud to present Zoogma w/ Eminence Ensemble Trio at the Fox Theatre on Thursday, February 23rd.  Tickets go on sale Friday, January 13th for $10.00.
Zoogma combines the sonic diversity and precision of a DJ with the excitement and immediacy of a five piece rock group. Known for their energetic performances and retina pleasing light show, the band consistently dishes out heavy- weight beat-driven dance parties across the nation. Sets are kinetic, combining live improvisation with carefully crafted beats and melodic textures.
Evolving in Oxford, Mississippi, Zoogma's sound is an eclectic fusion of Electronica, Rock, Jazz, World, and Hip-Hop. This blend of genres results in a musical experience that appeals to a range of audiences with a sound that is refreshingly original, yet steeped in the dance music tradition. With the release of their debut album, 'Recreational Vehicles,' along with a relentless tour schedule, the five members have already added their unique voice to the live electronic-rock scene.
Sharing the stage with acts such as Perpetual Groove, Pnuma Trio, Big Gigantic, Eliot Lipp, Keller Williams, The New Mastersounds, and Ozric Tentacles, Zoogma is poised to captivate you.
-
Zoogma w/ Eminence Ensemble Trio
Thursday, February 23rd, 2012
Doors:  8:00 pm
Show:  9:00 pm