On this last day of February, with snow and slush everywhere, the great Karl Denson, brings his Tiny Universe including Vokab Kompany and Roosevelt Collier along for two great sets of diverse music to the Boulder Theater. It was only a month ago that I reviewed the Greyboy Allstars after Denson returned from the Rolling Stones Australia tour. To say that this man is hardworking is an understatement. He works hard in every aspect of his life, and his body of work shines like the stars in his not so Tiny Universe.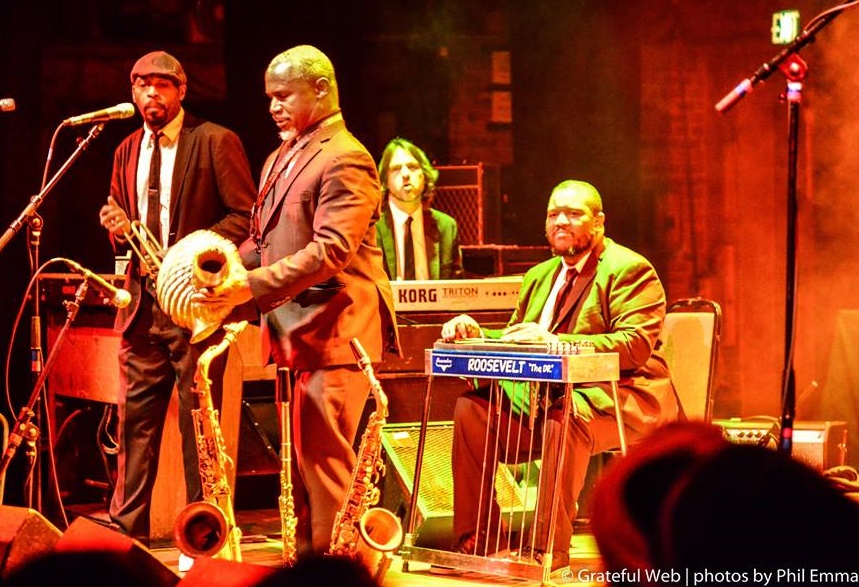 The charismatic and uplifting married duo The Reminders started this show off, but unfortunately, I arrived a bit too late to see them due to having a great friend who came back to town. But I was just in time to see the main act take the stage for the first of two different and adventurous sets of live music. This band came out blowing! It was a fantastic escapade of funk and soul music that can move any crowd. Besides a couple of their newer tunes, they ventured into Jimi Hendrix's "Power of Soul" from Band of Gypsys, which is my favorite Hendrix collaboration, and Cold War Kids' "Hang Me Up to Dry." Both of these covers were powerful in the middle of the first set. The steady bass power of Chris Stillwell has been one of the few constants in the Tiny Universe, and although I love and miss me some Brian Jordan, DJ Williams does a great job on guitar and vox. Jordan and Williams share a Wes Montgomery style of guitar, but Williams also adds an element of Gary Clark Jr. to his play, which changes the sound of the Universe a bit. I wish that they just added Williams with Jordan, because Jordan added a funky wah aspect that had hips shaking for days.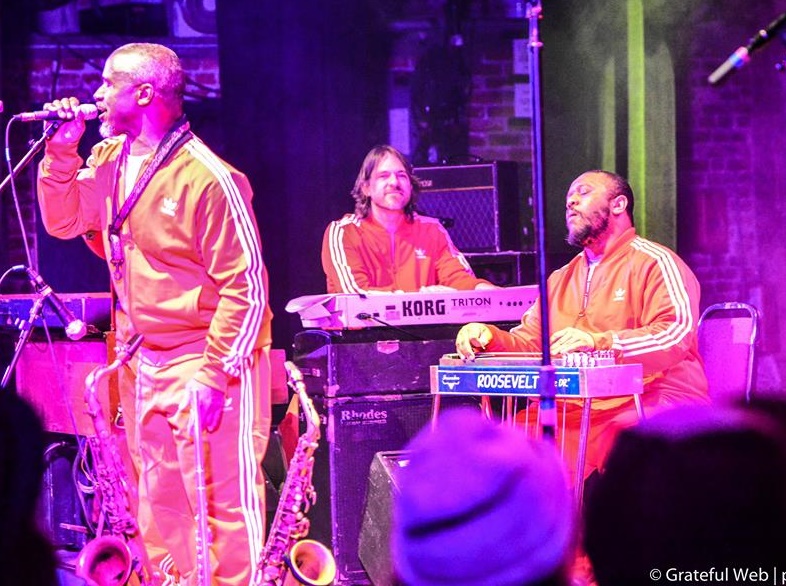 By the time the band got to "When I Get Home," Roosevelt Collier who was a special guest playing in the first set only got a great chance to showcase his top of the line pedal steel professionalism. The gentleman of soul from south Florida who comes from a band full of family called the Lee Boys, played an electric solo in this song that had the crowd wanting more. This led into probably my favorite song of the first set, which was played at many of my parties while in my twenties. "Glad" by Traffic is the perfect song for the Tiny Universe to play due to the connection of saxophone bandleader Karl Denson and Rhodes, B3, clav, and Nord player David Veith. Those two crushed this classic seventies tune.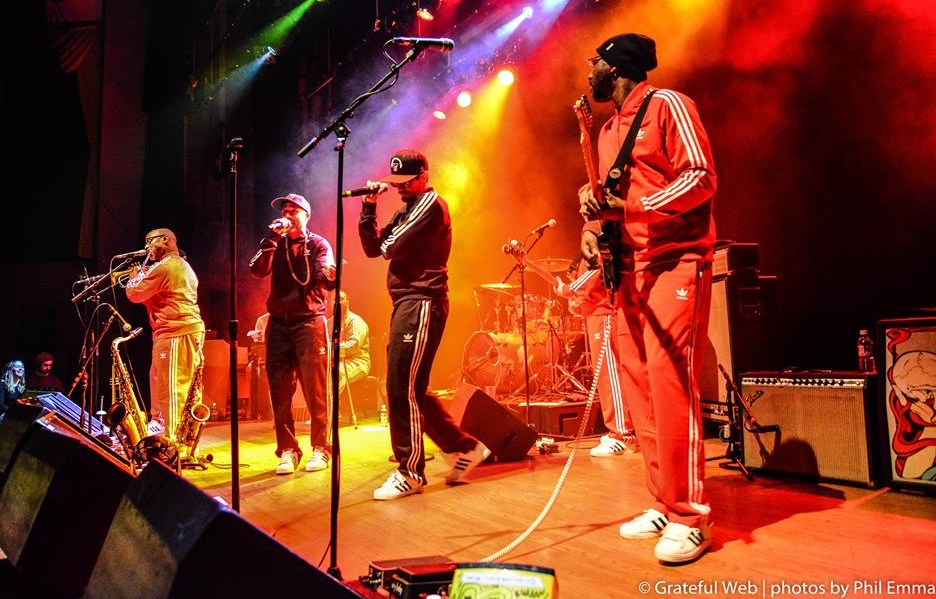 The second set was off to a roaring start from the moment they came on stage in their Adidas jump suits and sneakers. A surprise opener initiated the moment. "Christmas in Hollis," the 1987 Rick Rubin produced rarity, opened the second set. Aside from being used in the Christmas classic Die Hard, many in the audience did not seem too familiar with it. But, as soon as the San Diego rap duo Vokab Kompany started into "It's Tricky," the crowd was alive and kicking. This went right into a vibrant climax when the horn and keys whipped into Gary Numan's "Cars." This was loud and large, and illustrated the power of this band.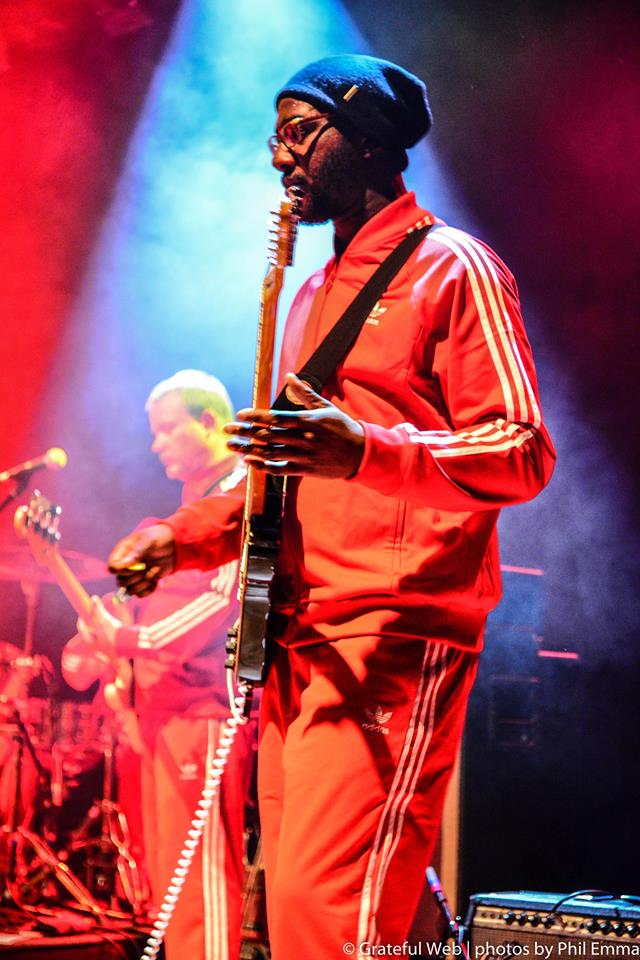 "King of Rock" and "Peter Piper" kept the flow going featuring another mind bending DJ Williams' guitar solo. Then another mash-up of "You Be Illin'" led into "Roxanne" by the Police. Illing is a slang word for "acting crazy" or "uncool and not chill." This piggy backed into a horn led "Crazy Train." The set list was mindfully created as expected, and there was a great energy and flow in the music.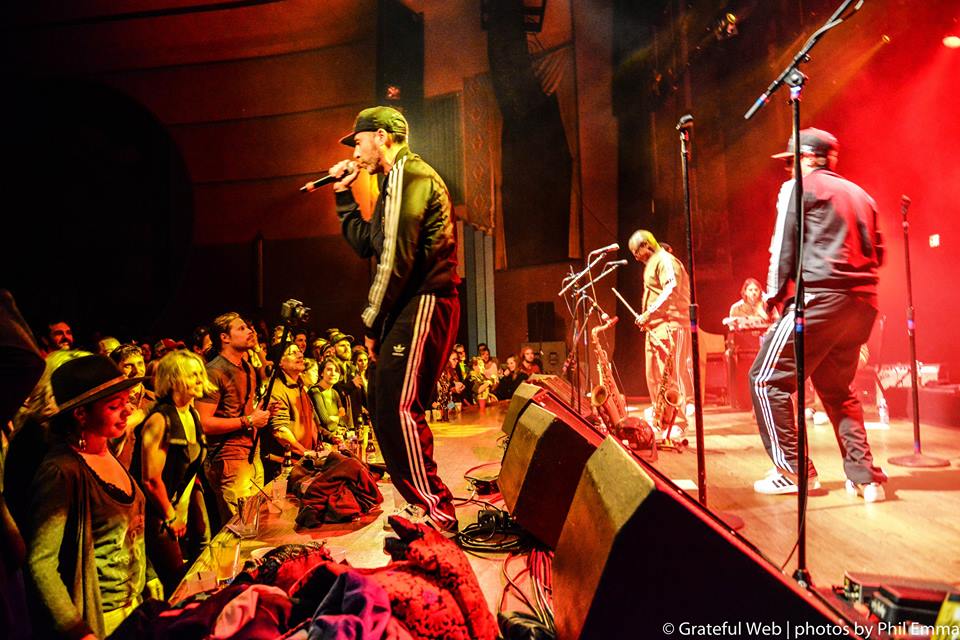 Towards the end of the set, they took it way back to the old school with "It's Like That," which was written by Joseph "Run" Simmons as a way to keep it real and tell stories with universal appeal. This was the song that convinced his older brother Russell Simmons to help his bro out and get them involved in the biz. After, it was so nice to hear all of this music combined with so many other great songs, and Led Zeppelin's "Immigrant Song" ignited everyone at the Theater. This was mashed with "Mary, Mary," which was originally a rock song by The Butterfield Blues Band.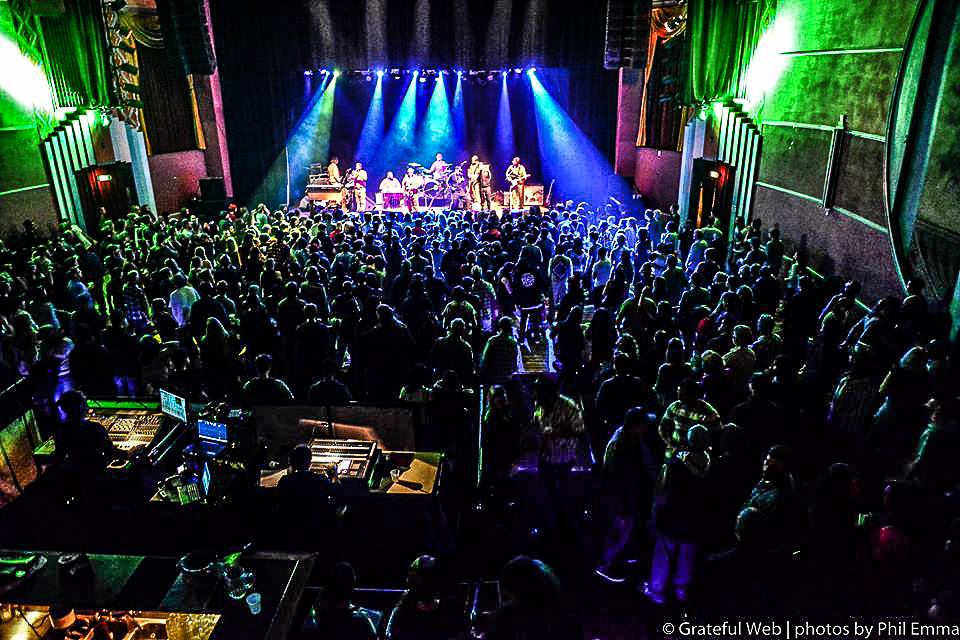 The rock theme continued into the encore, which was the quintessential rock/rap song "Walk This Way." The song that was originally written by Aerosmith in the seventies became revived in the eighties by Run DMC and helped bridge the gap between music evolutions. It was the perfect way to end a night full of so many different genres of music. This show hit everything from jazz, funk, blues, rap, and hard rock. It was a great demonstration of the reaches of Karl Denson and his Tiny Universe. As usual, Denson delivered.