Keeping the Show on the Road With Railroad Earth
After 10 successful years on the road, Railroad Earth will mark their 10th anniversary with a special concert this May at the prestegious Wellmont Theater, in Montclair, NJ. The milestone will be one of many key performances throughout the Mid-West and Southern States, marking a turning point for the 6-piece rootsy Americana act who has shown remarkable growth in the last year.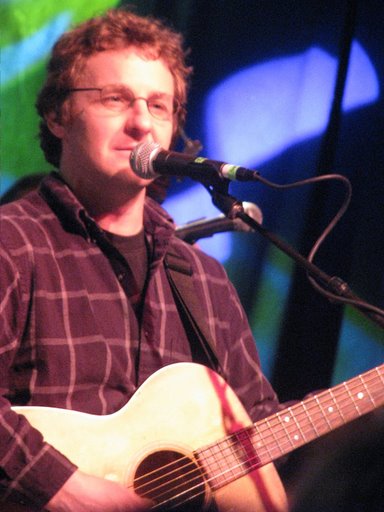 Stillwater, NJ band, Railroad Earth, known in most circles as an Americana / improvisational band, brings the music world the rare blend of feel-good music filled with introspection and story-filled lyrics that shape not only the song, but the perspective of their devoted 'super-fan' listeners. Yet, this is not just another touring band to hit the scene with a large fan base that follows them from show to show. They are a group of deeply grounded musicians sharing a story that has been woven through a living counterculture since the 1960's --- when tuning in and dropping out was part of the daily norm.
Featuring an unusual cast of characters and instruments the Railroad Earth sound is made up of 6 parts, including: Todd Sheaffer (Lead vocals, acoustic and electric guitars), Tim Carbone (Violin, electric guitar, vocals), John Skehan (Mandolin, bouzouki, vocals), Andy Goessling (Acoustic and electric guitars, banjo, dobro, lap steel, mandolin, flute, pennywhistle, saxophones and vocals), Carey Harmon (Drums, hand percussion, vocals) and Andrew Altman (Upright and electric bass). The project features soaring arrangements, touching ballads and the kind of on the spot mid-song improvisation that leaves fans clamoring for more, and steady ticket sales growth in every market they visit!
For more information about Railroad Earth or tickets go to: www.railroadearth.com or check out their Electronic Press Kit

Up until the release of their October 2010 self-titled album (which gained great reviews in publications such as: Vanity Fair, Men's Health, Blurt, New York Time Out and, most recently, the esteemed music review blog, Daytrotter), Railroad Earth has nearly skirted the limelight - favoring the kind of success that connects them directly with their fans in a near instant communal experience. And in turn, the group has grown vastly over the years, primarily on rock solid national ticket sales and word-of-mouth grassroots marketing. And while Railroad Earth has made cameos on the pages of indie and mainstream journals as recently as last month, their dedication to the grit of American life and the road as traveling minstrels prevails.