The Kitano Hotel presents the Beat Kaestli Quartet, May 20th
Submitted by press on Tue, 04/28/2009 - 05:50
After returning from his 7th European tour and Festival in Mexico, internationally acclaimed vocalist Beat Kaestli presents his unmistakable blend of Jazz, classical and contemporary vibes at the Kitano Hotel, New York, backed by his stellar NY-Trio, featuring vocalists Aria Hendricks and Hilary Kole. His soon to be released CD "Far From Home - A Tribute to European Song" ( http://www.myspace.com/beatkaestli ) is already receiving praise from audiences everywhere. It's dedicated to European composers, like Weill, Bizet, Purcell and Legrand and Jazz legend Jon Hendricks writes in his liner notes:  "Soulful, sensitive singing. I am impressed by Beat Kaestli's CD and I look forward to hearing more!". His sets will also include songs from his new French program.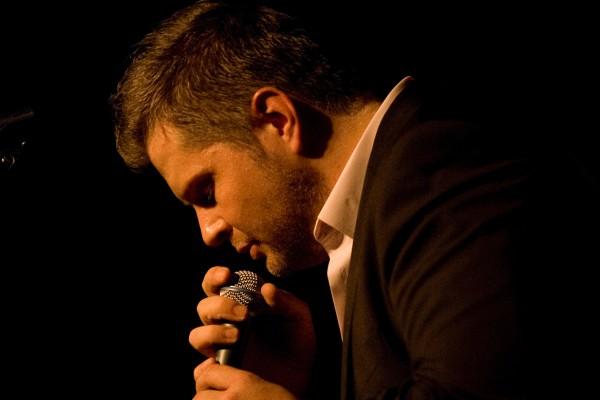 Beat's current CD "Happy, Sad and Satisfied" is still gaining acclaim in the US, Canada, Mexico and Europe, having received great reviews from a majority of the major Jazz publications, while radio stations and local papers have been supporting the tours and festivals with interviews, showcases and CD reviews. In the US, the CD was introduced on "Groove Boutique", a nationally syndicated show on CD 101.9 Smooth Jazz, and Kaestli's refreshing approach to standards remains a favorite on Jazz radio stations everywhere. Additionally, "Happy, Sad and Satisfied" has been receiving high praise from critics and audiences across the country and in Canada. It was named among the "Top 25 Best CDs of 2006" by Indie Music Magazine and received a "Best Male Jazz Vocal" nod from the Twirlie Awards. Also, Kaestli's last NY performances at the Blue Note and the Jazz Standard were mentioned among the "Noteworthy Performances" in JazzImprov Magazine.
About Beat Kaestli:
Beat Kaestli is a vocalist, songwriter, arranger and producer residing in New York City. He moved to New York from his native home of Switzerland, where he was awarded a scholarship to the Manhattan School of Music (BM). In 2007 he received a scholarship from the Ella Fitzgerald Foundation and graduated in 2008 with a Masters Degree from the Aaron Copland School of Music (MA). While honing his craft alongside noteworthy Jazz performers, such as Jane Monheit, Jason Moran and Stefon Harris, he immersed himself in Manhattan's fiercely competitive music scene, emerging as a seasoned performer. He now appears in clubs such as The Blue Note, Birdland, The Bitter End, The Jazz Standard, The Stone and Sweet Rhythm, performing with Jazz greats, like Esperanza Spalding, Clarence Penn, Joel Frahm and Billy Drummond. In 2005, Beat was the chosen vocalist for the Glenn Miller Orchestra, thrilling audiences in concert halls across the USA. Since the release of his acclaimed CD "Happy, Sad and Satisfied" in 2006 he is touring the world extensively with his own projects, showcasing his music in renowned clubs and at festivals across the US, Europe, Mexico and Canada.