KRADDY at Fox Theater | 1.28.12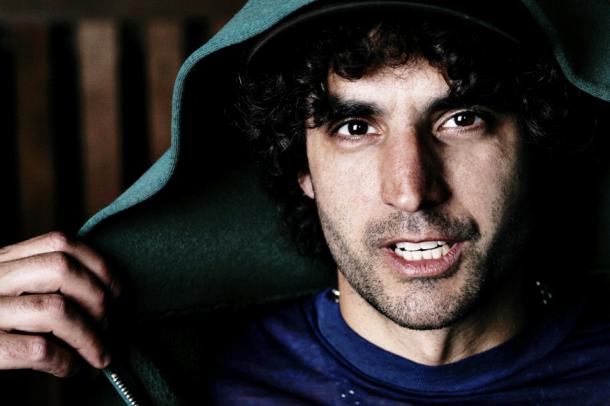 Z2 Entertainment is proud to present Kraddy at the Fox Theatre on Saturday, January 28th.  Tickets will go on sale to the public on Friday, November 18th for $13.00 in advance and $16.00 day of show.
The Los Angeles-based electronic-music Don known as Kraddy has always brought the undiluted sound of the underground to new audiences. From his work as a founding member of the infamous Glitch Mob to his groundbreaking solo work, Kraddy (born Matthew Kratz) has always been known for shattering genre conventions while moving crowds everywhere from Red Rocks to L.A.'s famed Low End Theory club. From his breakthrough 2008 hit "Android Porn" to the innovative bangers comprising his latest e.p. Labyrinth (Alpha Pup), Kraddy continues to hybridize hip-hop, dubstep and dancehall with face-melting panache and rock and roll bravado. But the man himself was as surprised as anyone when the mainstream crossed over to him.
With its epic melody, dramatic builds, and speaker-shuddering bass drops, "Android Porn" was hailed as the anthem of the decidedly maverick "glitch hop" movement, getting remixed by everyone from Mochipet to breakbeat icon Si Begg. Soon, however, the song started appearing beyond the sweaty, crowded dancefloors that are Kraddy's mainstay, getting licensed for TV shows like "America's Best Dance Crew" and "America's Got Talent"; a Hungarian dance troupe's outrageous performance to the track quickly became a YouTube sensation.
Kraddy's latest e.p. Labyrinth, overflowing with grandiose symphonics, soulful emotion, pounding rhythm and crunching low end. "My new material had to cause blunt force trauma," he explains. "These songs are as heartfelt as it gets, but chug like a locomotive. I just love hotwiring thick analog grunge with those unexpected digital tweaks."
Labyrinth signifies the pinnacle of a musical evolution that began when Kraddy moved from his native New York to San Francisco. He soon became a mainstay of that city's beat scene: changing the game with his 2003 debut album, Truth Has No Path, Kraddy continued to gain notoriety with a series of unorthodox releases, from "Faux Show" (a raw remix of Ol' Dirty Bastard's "Shimmy Shimmy Ya") to his second full-length, The Illegal Album, which fused Kraddy's radical production chops with classic hip-hop/dancehall a capellas. Moving to L.A while releasing notable remixes for the Infesticons and Mochipet and a series of coveted bootleg mashups and mixtapes all built to Kraddy's latest evolution, which has moved beyond pure electronics: his live shows will soon feature a live drummer, taking Kraddy even closer to a style he calls "Led Zeppelin 3000." "It's full and epic and shameless, but Kraddy-style," he laughs. "That's what I've always want to do, and now I'm doing it."
---
Saturday, January 28th, 2012
Doors:  8:30 pm
Show:  9:00 pm