Kristy Lee will perform at 5th Annual Woofstock
Submitted by mike on Thu, 10/21/2010 - 02:42
Alabama Firecracker Kristy Lee announces a performance at the 5th Annual Woofstock Concert Fundraiser and adds more dates to her current tour.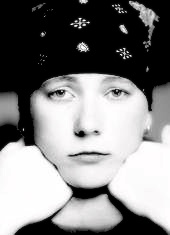 Dozens of dogs and their owners will be treated with a howling good time at the 5th Annual Woofstock Concert Fundraiser in Mobile, AL on Sunday, 10/24/10. This concert will raise money for the Animal Rescue Foundation.
Listen to a few tracks of her new album Live At The Soul Kitchen
HERE
!
For a preview, check out the
video
of Kristy Lee performing her single "Hey Crazy" at Soul Kitchen in Mobile, Alabama
HERE
& Add "Hey Crazy" and "Late At Night" to your playlist
NOW
!
SEE KRISTY LEE LIVE
Oct 20: Blues Gills - Spanish Fort, AL
Oct 21: Bacchus - Mobile, AL
Oct 24: The 5th Annual Woofstock Concert - Mobile, AL
Oct 24: Boo Radley's [Woofstock After-Party] - Mobile, AL
Nov 4: Bacchus - Mobile, AL
Nov 12: AJ's Bar & Grill - Jacksonville, FL
Nov 13: PLAY Ybor - Tampa, FL
Nov 18: Club Tribute - New Orlean, LA
Nov 19: Sue Ellen's - Dallas, TX
Nov 20: Sadie's Nightclub - Lafayette, LA
WHO IS KRISTY LEE?
That mighty rumble you hear coming out of Alabama is none other than Kristy Lee. Her voice like thunder, rolling in before a sweet southern rain, instantly washes the world away. Kristy Lee's unique rhythms are absolutely nourishing, clean, pure, and unapologetic. This woman means it when she takes her voice out to play! This Alabama girl can pack a house in any state. Tough luck sticking her in a category, because when it comes to writing songs, she has no limits!