Kung Fu & Smooth Money Gesture at Fox Theater | 2/2/12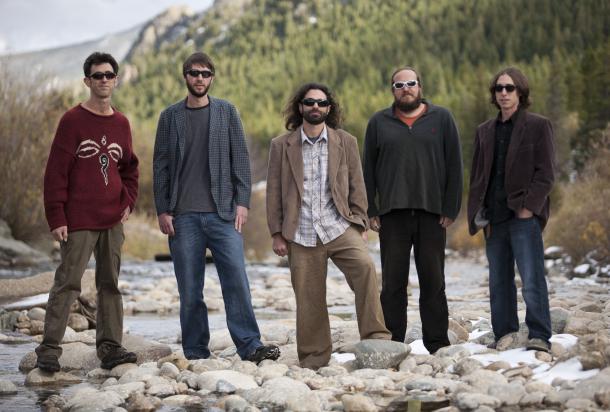 Z2 Entertainment is proud to present Kung Fu & Smooth Money Gesture at the Fox Theatre on Thursday, February 2nd.  Tickets will go on sale to the public on Friday, December 16th for $10.00
Kung Fu wasformed of a Monday night jam session in late 2009 and this jazz/funk/fusion quintet have hit the ground running and show no signs of slowing down! Kung Fu is making "fusion music" cool again. The band is pure talent and have been able to ride the line between Headhunters era Herbie Hancock and Jaco Pastorius' Weather Report while incorporating some of the progressive jazz/rock of the Mahavishnu Orchestra. Kung Fu is JAZZTRONIC! In their first 2 years Kung Fu have earned themselves repeat performances at  Gathering of  The Vibes and Strange Creek as well as sets at Mountain Jam, Camp Barefoot, The Big Up, Liberate, Bears Picnic, Rock n Roll Resort, Jam at the Grove and many more. People are talking!
The members of Kung Fu have played with and/or recorded with The Allman Brothers, John Scofield, Bill Evans, Jazz is Dead, Umphrey's Mcgee, T. Lavitz, The Disco Biscuits, Stephen Perkins and Karl Denson to name a few.
Smooth Money Gesture is infectious groove funk with ear twitching space jams, face melting solos and tight rhythmic changes. Since the new millennium, the band has been honing in on their sound, bringing their music from the East Coast to Alaska; finally landing in Nederland, Colorado where the band permanently resides. The sextet's sound is rooted in rock and roll with elements of funk, bluegrass, metal, and electronica producing a jam based high energy psychedelic creation all their own. With a variety of musical influences feeding the improvisational groove, and the majority of members contributing vocals and to songwriting, Smooth Money Gesture takes one on an adrenaline rich celebratory journey that never runs out of fuel. The band has just released their debut CD "The Grand Scubian: Evolution" and with their ever expanding tour schedule, are making forays beyond their homebase of Colorado. This next year will see them traverse the Western states and cross the great Mississippi.
Sprinkling in the occasional  and unexpected covers or teases from bands such as The Beatles, Pink Floyd, Frank Zappa, The Allman Brothers, The Grateful Dead, or Phish: SMG is constantly twisting and taking the jams to new heights. Integral to the SMG expansive experience, is the job of Bryce on lights and effects. Bryce has been working with SMG, adding a light show that's as over the top as the music, furthering the planetary excursion into vast and grand, Scubian worlds.
-
Thursday, February 2nd, 2012
Doors:  8:00 pm
Show Time:  9:00 pm