Ladysmith Black Mambazo will play the Boulder Theater in January!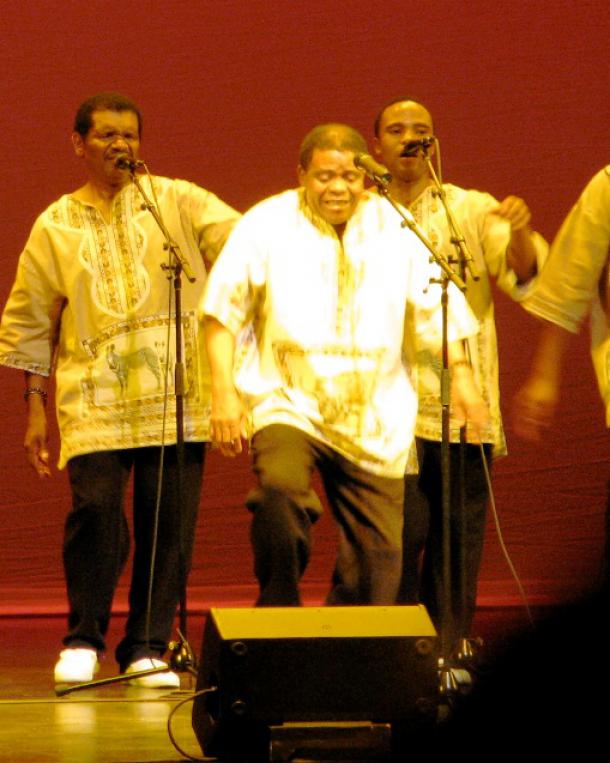 For over forty years, the voices of Ladysmith Black Mambazo have married the intricate rhythms and harmonies of theirnative South African musical traditions to the sounds and sentiments of Christian gospel music. The result is a musical and spiritual alchemy that has touched a worldwide audience representing every corner of the religious, cultural and ethnic landscape. Their musical efforts over the past four decades have garnered praise and accolades within the recording industry, but also solidified their identity as a cultural force to be reckoned with.
In the mid-1980s, Paul Simon visited South Africa and incorporated Black Mambazo's rich tenor/alto/bass harmonies into his Graceland album – a landmark 1986 recording that was considered seminal in introducing world music to mainstream audiences. "Graceland" one many awards including the Grammy Award for Best Album of the Year. A year later, Simon produced Black Mambazo's first U.S. release, Shaka Zulu, which won the Grammy Award, in 1988,for Best Traditional Folk Album. Since then, and in total, the group has received fifteen Grammy Award Nominations and three Grammy Award wins, including one in 2009.
Ladysmith Black Mambazo has been invited to perform at many special occasions. By special invitation from South African President Nelson Mandela, they performed for the Queen of England and the Royal Family at the Royal Albert Hall in London. The group has also performed at two Nobel Peace Prize Ceremonies, a concert for Pope John Paul II in Rome, the South African Presidential inaugurations, the 1996 Summer Olympics and many other special events. In the summer of 2002, Black Mambazo was again asked to represent their nation in London at a celebration for Queen Elizabeth's 50th Anniversary as Monarch. They shared the stage with Paul McCartney, Rod Stewart, Eric Clapton, Joe Cocker and Phil Collins.
No, time is not slowing down for the group. As Joseph Shabalala says, "We are teachers. We travel the world spreading our message of Peace, Love and Harmony. What could be better or more important than that."