Lagos, ft Radius and LEO123, streets next week on Old Tacoma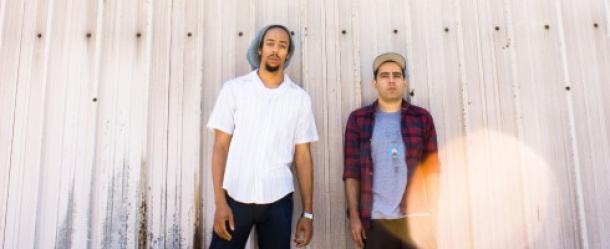 Lagos, a collaboration between producers Radius and LEO123, releases its self-titled debut album on November 29, 2011, on Eliot Lipp's "progressively minded beat music imprint" (Beatport) Old Tacoma Records. The music on Lagos undoubtedly reflects the individual origins of both Radius and LEO123 - from Chicago and Mexico City respectively. Taking many of their inspirations from 70′s Dub recordings and 80′s house music, Lagos also harnesses the pair's musical expansion as a duo from Chicago, where they first met. The result is an expansive and focused sound that proudly continues the tradition of pioneering music born in one of the world's greatest cities.
Lagos Track Listing
1) Radius123
2) Medicated
3) Heart
4) Polyrythm
5) (your thoughts)
6) That Storm
About Radius:
Radius has been making music and performing in Chicago since 2001. His debut full length, Neighborhood Suicide, was released in 2008 on The Secret Life of Sound Label. The album was very well received, receiving a shout out in the famed Amoeba Records' Blog and making Chicago Tribune's local "Best Of" list. The successes opened doors to other releases that followed, including Scatterbrain Tapes Vol.1 (on Chicago's Plustapes label) and Etc. (on NYC's Grittygoat). Using his signature MPC 1000 and a hand-picked selection of records, the music on these albums touch on so many influences. From Jazz, House, and Hip-Hop to outer space, his live performances became an extension of the music, experimenting and often improvising with a record player, a kaoss pad and his beats to create an unparalleled live electronic experience.
About LEO123:
From Mexico City, living in Chicago, LEO123 has been crafting slow Hip-Hop infused electronic sounds into original compositions, remixes and collaborations. As a member of the electronic duo Dark Party and through his own work, his music has been released by many of the top electronic labels including Ghostly International, Ninja Tune and his current home Old Tacoma Records. From his start in 2005, he was named one of URB Magazine's "Next 100 Artists to Watch." His recently released debut solo EP Ponies and full length as Dark Party Lightyears have been featured and applauded in Pitchfork, XLR8R, Turntable Lab and NPR. As a performer, LEO123 has been featured at Moog Fest, Avant Mutek, FMEL and SXSW among others, bringing his drum machines and synthesizers along to create a memorable live show for any audience.