Late Night Post Phish with Kimock
Submitted by mike on Fri, 11/13/2009 - 01:38
Beginning the first week in December, New York City will not be the same as you know it. PHISH is scheduled to gobble up Madison Square Garden, followed by an ultra-smooth and extra funky KIMOCK chaser on Dec. 3rd and 4th. Steve Kimock Crazy Engine will be performing at both the intimate Sullivan Hall as well as BB Kings in Time Square (just a few short blocks from MSG). Buy your tickets for these shows in advance. We want to see all of your smiling faces at the show!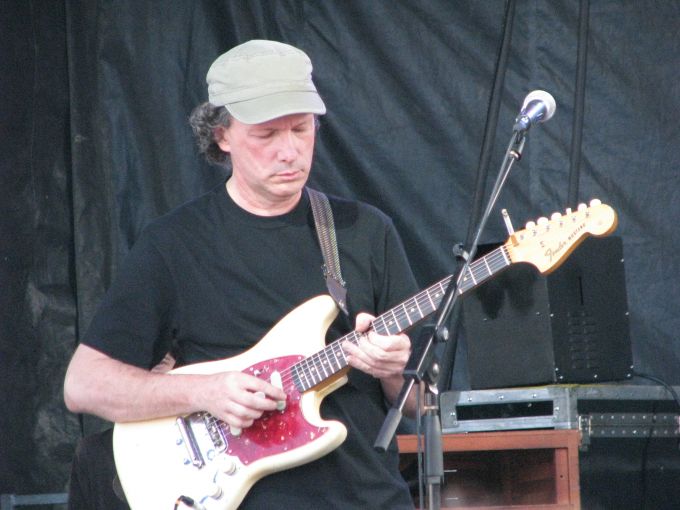 Even better...Our friends at CEG are offering some sweet deals for advance ticket purchases. Buy at least a pair of tickets online for either of the shows and receive a free download of that entire show courtesy of DigitalSoundBoard.net! The way Kimock and the Engine have been moving along, those recordings are going to be well worth the ticket alone. And there's more!...receive MP3s of the band after you purchase a ticket AND be entered to win a free pair of tickets to Phish at MSG, thanks to CEG. Check it out.

KIMOCK tour is running full speed ahead with dates in the Mid Atlantic, the southeast and another jaunt on the west coast! New tunes have been appearing nightly and a number of unexpected cover tunes are being worked on along the way. This is a new frontier for Kimock and you don't want to miss it. Check out livedownloads.com and digitalsoundboard.net for recordings of the shows!
FALL TOUR ROLLS ON...
Nov 12 Orange Peel - Asheville, NC
Nov 13 he Pour House - Charleston, SC
Nov 14 Bear Creek Festival - Live Oak, FL
Nov 16 Visulite - Charlotte, NC
Nov 17 Smith's Olde Bar - Atlanta GA
Nov 18 Exit/In - Nashville, TN
Nov 19 The Rev Room - Little Rock, AR
Nov 20 George's Majestic - Fayetteville, AR
Nov 21 George's Majestic - Fayetteville, AR
Dec 3 Sullivan Hall - NYC, NY
Dec 4 BB Kings - NYC, NY
Dec 17 Moe's Alley - Santa Cruz, CA
Dec 18 The Fillmore, SF, CA * *Big Light opening
Dec 19 Crystal Bay Club Tahoe, CA
Jan 3-8 JamCruise