Last weekend Colorado's own Red Rocks Amphitheater hosted the dynamic duo of jamgrass pioneers Leftover Salmon and New York rockers moe. What was supposed to be a night of ugly weather turned out to be clear and pleasant, back dropped by a magnificent full moon.
With the ideal setting in place, fans first welcomed the return of hometown favorites Leftover Salmon. The band has embarked on a short reunion tour since going on an extended hiatus back in 2004. The interim saw most of the members performing with other groups and artists with some moderate success, yet nothing as prevalent as the Salmon collective.
These purveyors of "polyethnic cajun slamgrass" came out to prove that they haven't missed a step since disbanding almost four years ago. They treated the crowd with familiar Salmon tunes such as "Zombie Jamboree", "Ants in My Pants", the southern-fried "Mama Boulet", and the ska-rock infused "Better".
Two hours later the band wrapped up their extraordinary set with their signature jam tune, "Ask the Fish". The audience was ecstatic, and they seemed positively delighted to hear these Colorado heroes perform live again. It was evident that the band members still enjoy playing with each other, and even if this reunion becomes short-lived it was clear fans loved seeing the Salmon swim again.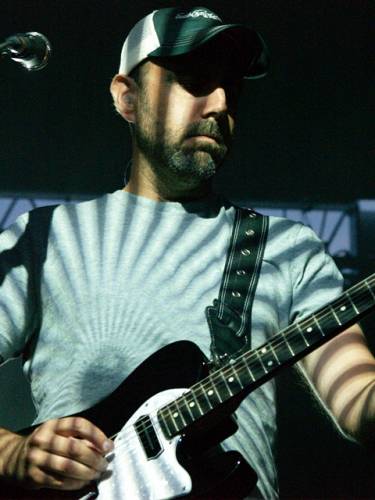 The buzz generated by Leftover Salmon's performance carried into moe.'s headlining set. The group began with a bold and blazing rendition of the concert staple, "Plane Crash". Later in the show, the band brought out LOS member Drew Emmitt and his mandolin to perform on a long, jam-heavy version of "32 Things".
Other highlights of the set included some older, seldom played originals like "Dr. Graffenburg" and "Long Island Girls Rule". The song "Wind It Up", a gem off of their critically praised album The Conch, concluded the evening's impressive performance.
A resounding ovation lent way to a brilliant encore featuring a boisterous cover of the Steely Dan classic "Reelin' in the Years", capped off by moe.'s own "Stranger Than Fiction".
The whole evening was a perfect blend of twangy jamgrass and East coast rock. Music fans can only hope that Leftover Salmon will continue to perform together beyond 2007, and that moe. forges ahead into the next decade with the same grit and dynamism they have shown over their lengthy summer tour.