1 part Vince Herman and his commanding stage presence
1 part Drew Emmitt which includes his mandolin, electric guitar, fiddle, and smooth voice
2 parts Young Whipper-Snappers…Andy Hall on dobro + Andy Thorn on banjo
2 parts unified and silky rhythm section…Wally Ingram on drums + Greg Garrison on bass
1 part Special guests: Billy Fucking Nershi + Silas Herman
1 part small kid in front of crowd jumping on stage to play Vince's washboard
After combining of musical talents/skills is complete add 2 squeezes of the "Up on the Hill and Boogie" juice, a splash of salmon stock, and serve in a chilled glass with a lime. What does this long list of interesting ingredients evolve into? In my opinion, it is the perfect Thanksgiving cocktail and the word "annual" jumps into my mind. This was the second Thanksgiving weekend I have spent with
Leftover Salmon
(consecutively) and honestly I could not think of any other place I would rather have been. Unfortunately, I was unable to attend night 1 with
Jason Carter
from the
Del McCoury Band
sitting in on fiddle for the entire show, (which I heard was stellar and mind-blowing at some moments) but what I received from night 2 was more than enough to soothe my need for some "poly-ethnic jamgrass".
The
Boulder Theater
was a perfect choice for this 2-night run as the electricity and community-like atmosphere inside went very well with the laid-back, bluegrassy feeling which
Leftover Salmon
has become famous for. The scent of dreadlocks and long-nights on the road floated through my nostrils as if they were supposed to be there, but this didn't matter to me as I was about to see one of my favorite bands do their thing, in their quasi-hometown. The house lights dimmed and the party was about to get going as I took my place in the balcony level of the theater. What were we to expect? Would
Salmon
and their special friends bring the heat that we all have fallen in love with and become accustomed to? All the questions bouncing around in my head quietly faded away as
Drew Emmitt
picked up his acoustic mandolin and our evening was about to begin…
The first couple songs of the evening seemed like a warm-up for both the band and the sound technicians. Then the party really decided to start with
Billy Nershi
, our beloved guitarist from the
String Cheese Incident
entering stage left to play lead on
Rollin in my Sweet Babies Arms
and
All Night Ride.
The flat-picking bluegrass guitar master fit perfectly into the bands sound and his constant challenging of Andy Hall to pick faster, harder, and in a more unique way provided some truly special moments. The short, but sweet 1
st
set ended with a high intensity pick-happy crescendo with
Vince Herman
providing his classic one-liners and downright awesome stage presence. The set break was quick and to the point and all of us bluegrass-loving, free-spirited, tie-die wearing Boulderites were ready to get our feet moving once again.
The second set highlights include a banjo-rific rendition of
Whispering Waters
,
Andy Hall
being on stage and absolutely killing it the entire time, and one of the best versions of
Big Railroad Blues
I have ever witnessed, as
Nershi
came back on stage to lead the group through the beautiful piece. To makes things even crazier and more enjoyable for everyone involved
Vince Herman
decided to pick a young boy out of the crowd and have him play washboard for the raucous set-closer
Let's Go Get'Em.
I will never forget this moment of musical perfection as the theater, band, and most importantly the little boy went wild with a smile as big as the washboard hanging around his dainty neck. To say that the end of the second set was amazing is an understatement, as not only did the music provide the audience with some jaw-dropping moments but also the love and connection the band was able to build with the crowd within the
Boulder Theater
was mesmerizing. It felt like more of a hometown show than I have ever witnessed before, and the addition of local hero Billy Nershi didn't hurt the cause. The band was killing it on every attainable musical/community level known, and to think that we still had ONE MORE SET!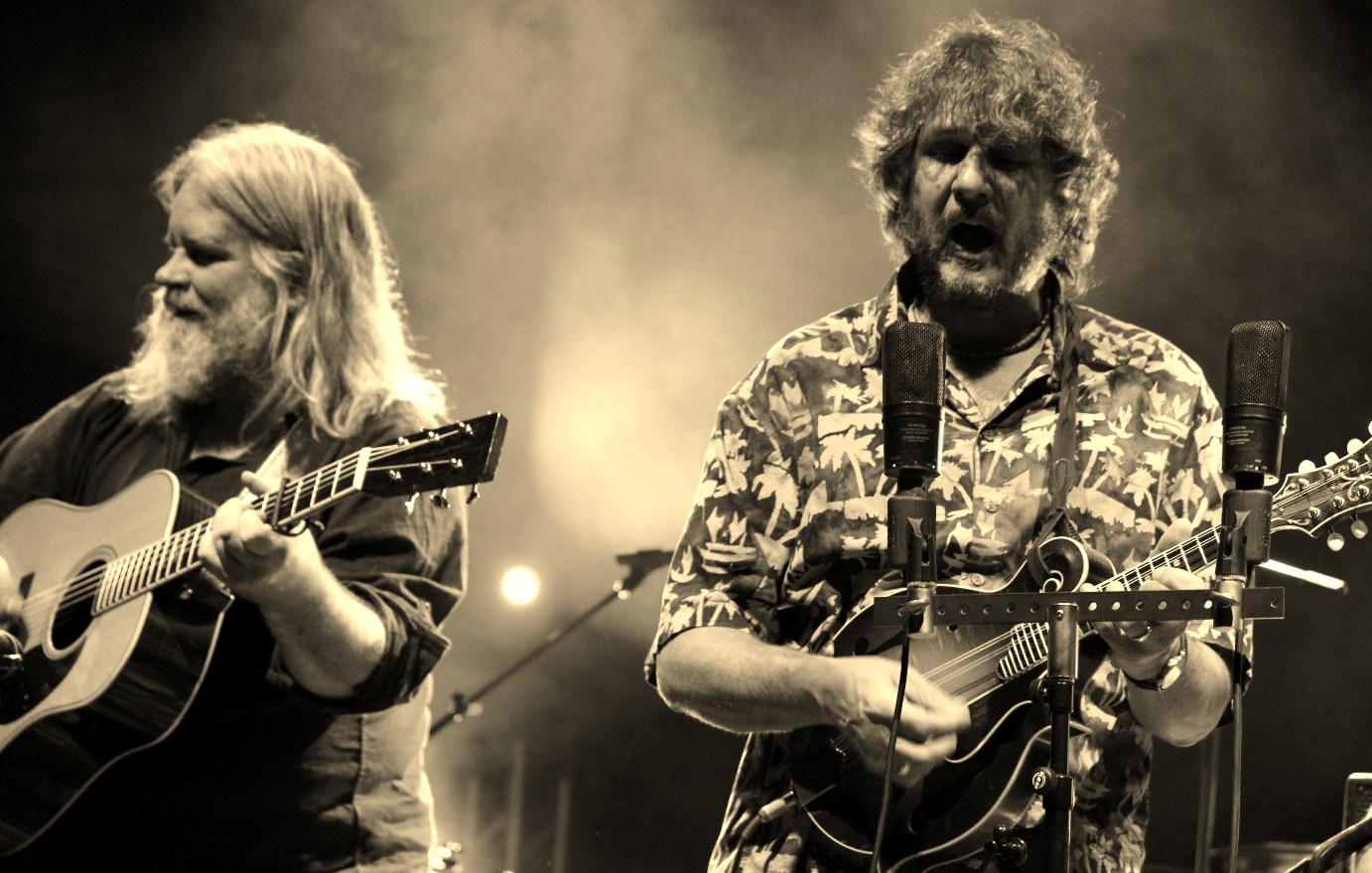 With my feet aching to dance, fresh vodka-tonic in hand, and the sweet smell of some good ole Boulder cheba wafting through the theater Set 3 began with a BANG!
Zombie Jamboree
is one of my favorite
Salmon
tunes and a perfect fit to open up a closing set. The band seemed to be in perfect harmony and the addition of
Andy Hall
was coming into full fruition. Momentum was building, anticipation growing, and audience jaws were dropping with every pluck of the multitude of string instruments on stage. We were lucky enough to have
Mr. Emmitt
step up to the microphone for his turn on lead vocals after the jamboree ended and
Here Comes the Night
came roaring through the theater speakers.
Drew
decided to grace us with the presence of his outstanding electric guitar playing and his silky smooth voice fit perfectly over the intensely loud shred-fest. After a standing ovation for
Drew
's guitar playing he quickly picked up his fiddle and led the
Salmon
boys through
Tu Nas Pas Aller
. What versatility this man possesses! Whether it is the mandolin, acoustic guitar, electric guitar, fiddle, or his beautiful voice
Drew Emmitt
is an amazing musician and one of the more talented I have been able to see firsthand. The presence of
Andy Hall
and
Drew
's best buddy and band mate
Billy Nershi
(
Emmitt-Nershi Band
) only exemplified his mastering of all musical attributes and by looking at all of the faces on stage "musical perfection" couldn't have been any closer.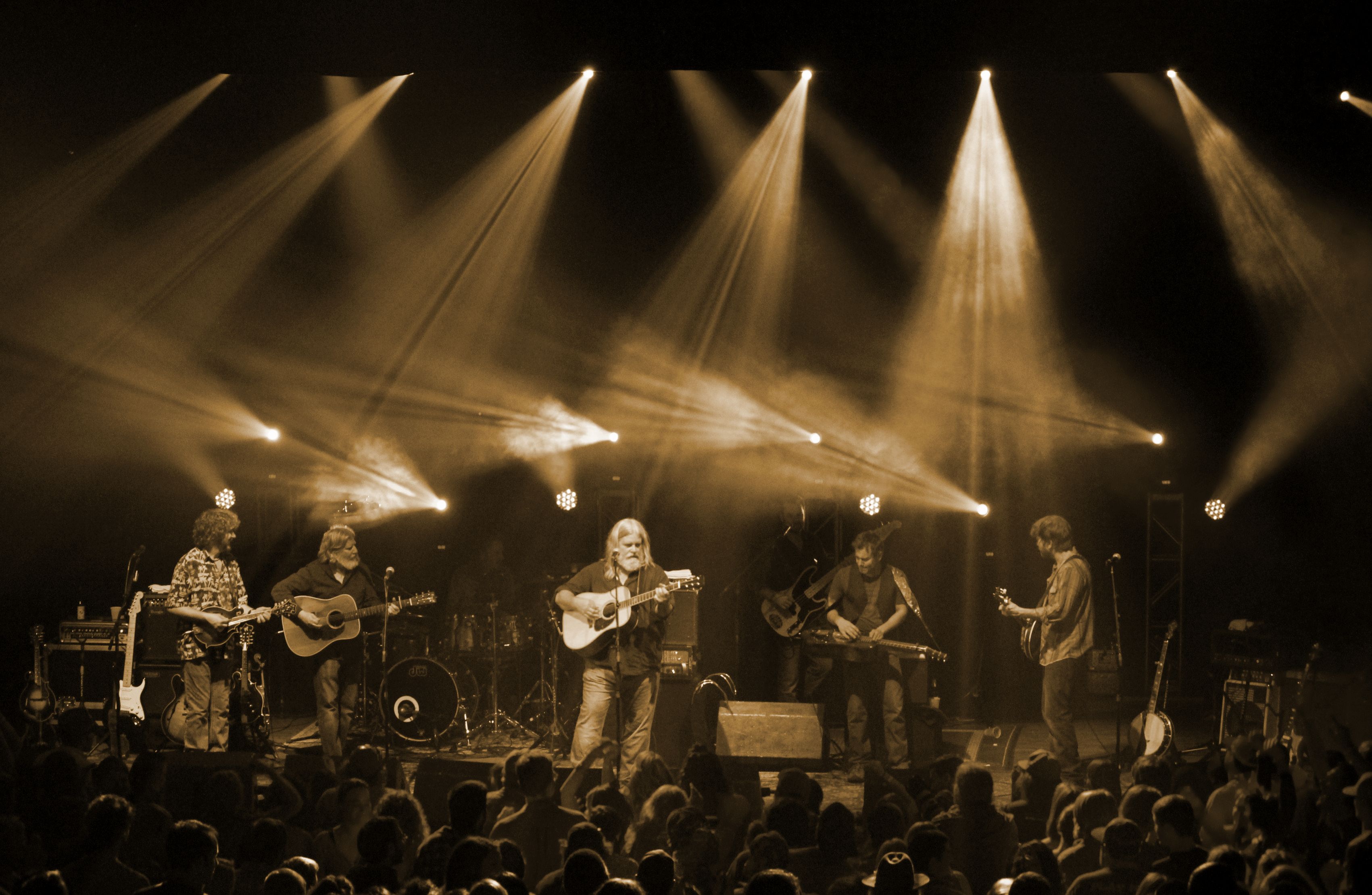 After collecting my face from the floor of the
Boulder Theater
I realized we still had about an hour to go before this incredible night of bluegrass music ended.
Breakin' Thru
and
Light Behind the Rain
(an
Andy Thorn
original) were played with utter harmony and just downright silly transition periods. Other than
Chris Pandolfi
of the
Dusters
I believe there is not a better young banjo player on the jamgrass scene. Thorn plays with a sense of passion and love, which can be felt by the thousands of fans he has attained over the years. His recent addition to
Leftover Salmon
is as harmonious as peanut butter and jelly and I truly believe
Mark Vann
would be proud.
Up on the Hill Boogie
brought the 3
rd
set to a close with a raging force of picking, picking, and MORE PICKING! Vince's smile was as big as the moon and one could tell that he was quite proud of the work him and the boys have been putting in to make this night unforgettable for all who attended. But what would Salmon bring us for the encore? To cap an outstanding 2-night run at the
Boulder Theater
we were treated to the classic
Allman Brothers Band
song
Whipping Post
with
Drew Emmitt
on lead vocals and mandolin. An energetic version with solo's being taken by everyone on stage gave way to a raucous standing ovation for the entire band. Wow, what a show!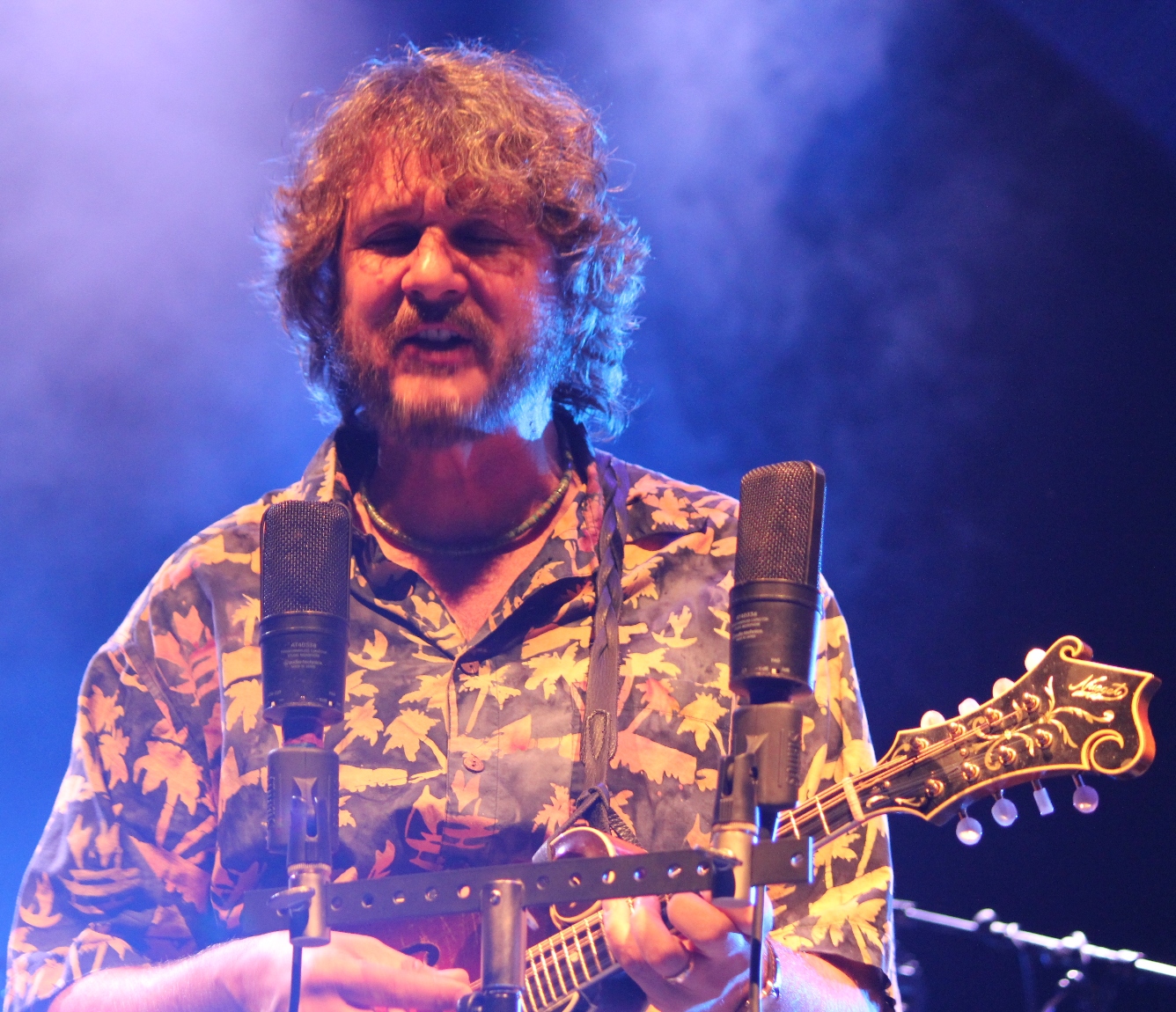 What I witnessed from
Leftover Salmon
at the
Boulder Theater
warmed my heart and soothed my soul as they brought it on all levels. I honestly could not have asked for a better way to spend the Thanksgiving weekend and I only can hope that my above mention of "annual" truly takes form. Because if it does we Boulderites are extremely lucky due to the great phamily/friends, the
Boulder Theater
, and the best Thanksgiving Cocktail one could ever ask for being included in the package. I simply cannot wait for my next Salmon show, but for now I am going to go dig into some leftovers. FESTIVALLLL!