Leftover Salmon Presidents Weekend Run!
Submitted by mike on Mon, 01/25/2010 - 22:38
After over a 6 year absence from both the San Francisco and Salt Lake City markets Leftover Salmon will make its return in February! On Friday and Saturday February 12th and 13th Salmon will perform for a two night stand at The Independent in San Francisco. The following night, Valentine's Day Salmon will head to The Depot in Salt Lake City. The Independent tickets are on sale now HERE(all of the our fan ticketing for the SF dates has sold out). The Depot tickets are on sale now HERE.
--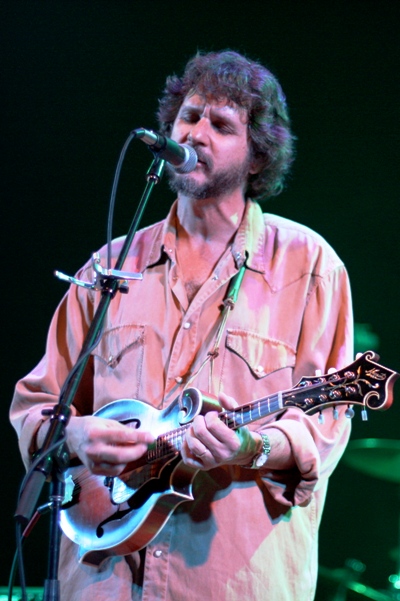 Salmon Returns to Suwannee Springfest March 27th!
On Saturday March 27th Leftover Salmon will perform at the Suwannee Springfest. This will be the first time the band has performed in Florida since their hiatus at the end of 2004. What better way to brush off the Colorado cold in the month of March? We hope you'll join us for this great event in the sunshine state! 
Suwannee Springfest- Live Oak, Florida March 25 -28 2010!
initial confirmed line up
Leftover Salmon
Robert Earl Keene
Dirty Dozen Brass Band
Jim Lauderdale
Peter Rowan
The Steeldrivers
Belleville Outfit
Ruthie Foster
-
Telluride Bluegrass Festival!
We are also excited to announce our return to the Telluride Bluegrass Festival. We will perform Friday June 18th. Other bands on this year's lineup include Béla Fleck, Zakir Hussain & Edgar Meyer; Del McCoury Band; Hot Rize; Punch Brothers; Josh Ritter Band; Edward Sharpe & the Magnetic Zeros; the Telluride House Band featuring Sam, Béla, Jerry, Edgar, Bryan & Stuart; and many, many more. 2010 festival tickets and camping go on sale on now at www.bluegrass.com!
-
New Years Eve Stream!
Both of the Boulder Theater shows on December 30th and 31st were videoed and streamed live on the nights of the performances. We are now offering these shows to be streamed in HD on demand for the next several weeks. These are available NOW HERE. Here is a glance of the band performing Mama Boulet on New Year's Eve. Video Here!