Leftover Salmon Welcomes Special Guests for Thanksgiving Shows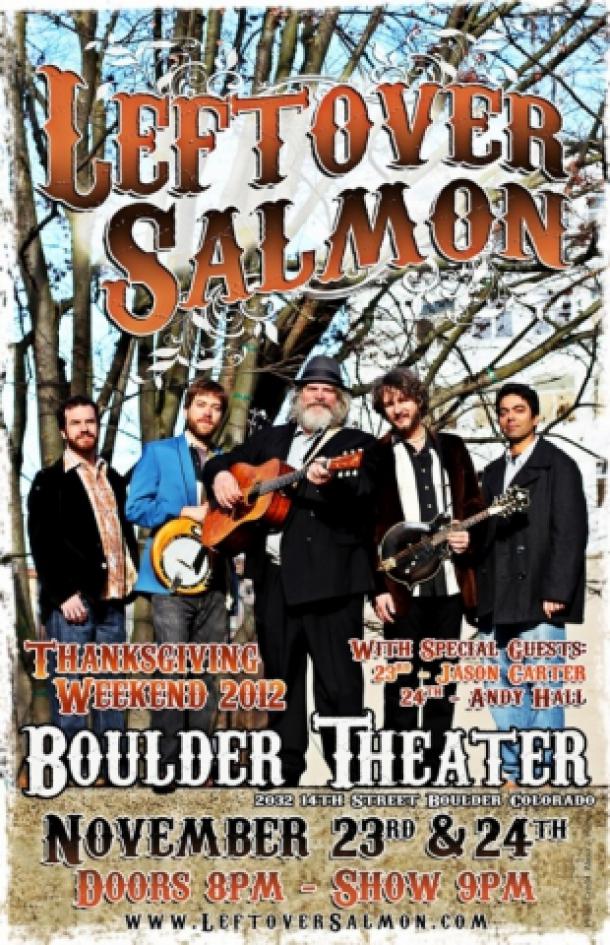 Leftover Salmon is happy to welcome some very special guests for Thanksgiving weekend at Boulder Theater. On 11/23 Jason Carter (of The Del McCoury Band) will join the band. On 11/24 Andy Hall (of The Infamous Stringdusters) will be in the house! Looking forward to a special weekend...

The guys had such a fabulous time on the Fall tour and thank all the fans, tapers and photographers that came out and all of the wonderful venues along the way. Keep checking the facebook page for more photos, show reviews, and other fun news!
--
Tour Dates:
11/23 -
Boulder, CO
- Boulder Theater *w/ Jason Carter
11/24 -
Boulder, CO
- Boulder Theater *w/ Andy Hall
12/12-16 -
Tulum, Mexico
- Strings & Sol
12/27 -
Indianapolis, IN
 -  Vogue Theatre * w/ The Lee Boys
12/28-29 -
St. Louis, MO
-  Old Rock House * w/ The Lee Boys
12/31 -
Chicago, IL
- Vic Theatre * w/ The Lee Boys