Legendary Soul Singer Bonnie Bramlett Joins Lubriphonic On Stage
Submitted by press on Fri, 11/12/2010 - 07:20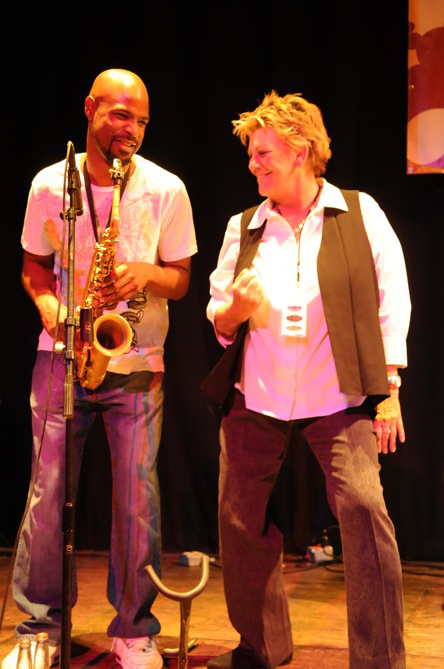 A cosmic meet up of musical powers joined forces in Macon, Georgia Wednesday night. Legendary soul singer Bonnie Bramlett (of Delaney & Bonnie, Eric Clapton, Stephen Stills), in town to record with Little Richard, stopped by the Cox Capitol Theatre joining the Chicago funk and soul outfit Lubriphonic on stage for a scorching version of "Whatever You Do Don't Stop." Bonnie offered her trademark vocal howls and scat singing while encouraging the Lube horn and rhythm section to take it higher.
Lubriphonic's weekend of sit-ins continues with two shows at the Bear Creek Music Festival in Northern Florida where confirmed guests for their Friday night set include JB Horn alums Fred Wesley and Alfred "Pee Wee" Ellis along with funk sax master Sam Kininger.  The band continues its Fall Tour throughout the Southeast in support of their new CD "The Gig Is On"; additionally, to give folks a taster spoon of the new disc, Lubriphonic is currently offering a free download from the new disc: the scorching Curtis Mayfield track "If There's A Hell Below (We're All Gonna Go)" here.

Complete Lubriphonic information can be found at www.lubriphonic.com.
Check out some previous Lubriphonic coverage on The Grateful Web.